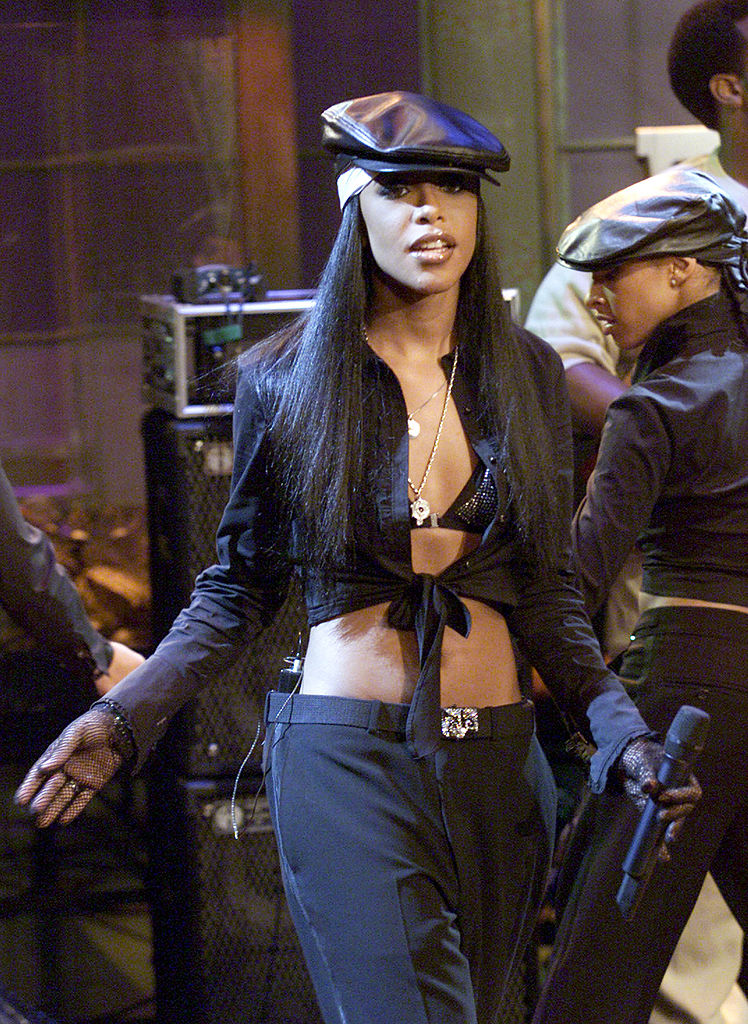 The Aaliyah legacy has stood solid decades after the beloved songstress' death back in 2001. As the late singer's 43rd birthday quickly approaches, more new music announcements have surfaced since last year's close-out "Poison" release with singer The Weeknd.
A posthumous Aaliyah track titled "Poison" has been released and singer The Weeknd is featured on the drop! 🤔🙏🏽🔥 Are y'all feeling the new music? pic.twitter.com/v3knPlrGeI

— 935 KDAY (@935KDAY) December 17, 2021
Fans waited years for Aaliyah's music to be made available again, and Background Records head, Barry Hankerson did just that after reaching an agreement with EMPIRE records that launched the late singer's back catalog, and now future releases, to major streaming platforms. With three classic albums now available, and the first single featured on an upcoming posthumous album, Hankerson has confirmed that the project will drop this month.
'Unstoppable,' which will be the latest posthumous follow-up and is said to have features from Drake, Future, Snoop Dogg, and of course The Weeknd. During a recent interview, Hankerson stated, "One of the songs that's out now is doing incredibly well. And that's the song that she did with Weeknd." Barry goes on to continue, "Because of that success, we think it'll only get better with people such as Ne-Yo and Snoop Dogg, Future, and Drake — one of her biggest fans. Those are the features that'll be on the record and that'll be out in January."b
Take a look at the clip below!
Barry Hankerson confirms Aaliyah's new "album" will be dropping this month. pic.twitter.com/n7AQpfvESr

— AALIYAH LEGION (@AaliyahLegion) January 4, 2022