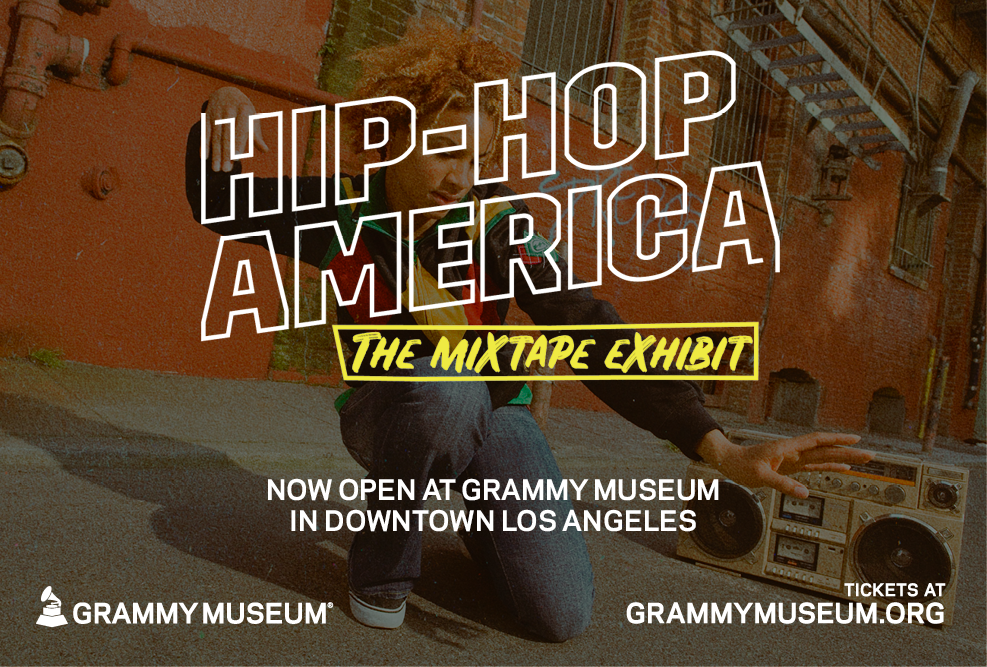 Take the family to the GRAMMY Museum! 93.5 KDAY and the GRAMMY Museum are giving away a Household Membership to 5x lucky winners.
Members get free admission for 1 year, presale access to GRAMMY Museum programs and events, plus special discounts. The Household Membership gets you free general admission for 2x adults and up to 4x youth (ages 6-17). Details about GRAMMY Museum memberships are here:  Become a Member – GRAMMY Museum.
The GRAMMY Museum believes that music is a gateway to learning. Their mission is to explore and celebrate the enduring legacies of the creative process behind all forms of music through immersive and interactive exhibits and essential music education programs.
HIP-HOP AMERICA: THE MIXTAPE EXHIBIT
https://grammymuseum.org/event/hip-hop-america-the-mixtape-exhibit/
Be sure to check out Hip-Hop America: The Mixtape Exhibit, on display 10/3/23-9/4/24.
The GRAMMY Museum is celebrating the 50th anniversary of hip-hop! Visitors will learn about the music, dance, graffiti, fashion, business, and history in an immersive experience that explores the impact and influence of hip-hop culture. Don't miss your chance to get up close and personal with iconic artifacts such as Notorious B.I.G.'s red leather peacoat & LL Cool J's red Kangol bucket hat, interactive DJ stations, and more.
For more information about the GRAMMY Museum, go to https://grammymuseum.org/.
Click HERE for official rules.