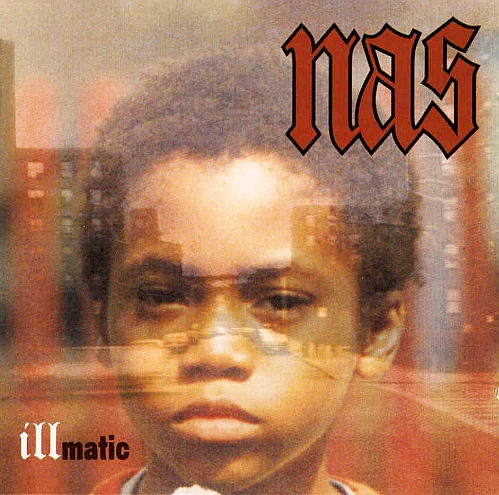 1994 was a groundbreaking year for Nas, but most importantly hip hop.
Today marks the 24th anniversary of his debut classic, Illmatic.
The album leaves little doubt as to both the timelessness and permanence of the message of classic rap. One could argue that it embodies everything that is missing from modern rap today—without sounding dated in doing so —Illmatic could easily be one of the best rap albums this year.
Illmatic is the portrait that explores this America as a young black American man living in New York. It embodies the streets of New York in less than 40 minutes and it sounds as if one were riding the train to Manhattan on a gloomy afternoon. It is the exploration of a boy coming into his own, constantly rebelling against and embracing the system on each song on what it is to be a young adult–something nearly everyone can relate to.
Nas even mentioned that he wanted the album to give the listener a sense of "what the streets felt like, or they sounded like, tasted like, smelled like" on his film, Time Is Illmatic.
It is complex and simple at the same time, but it managed to fuse East Coast rap with mainstream America. It is important that we do not deny the lyricism and true musical ingenuity of Illmatic as a definitive hip hop icon.
The album ensured Nas taking the torch from Rakim and declaring himself as the best rapper alive for 1994. It raised the bar for hip-hop production, lyrical technique, content, and overall artistic ambition.
Furthermore, one could argue that it established the popular title for a rapper to want to be the true "King of New York." It galvanized Queensbridge and it extended the East Coast's reign at the time. Rappers like Prodigy, Cormega, N.O.R.E., Raekwon, Ghostface, and Common found new inspiration in Nas' self awareness and street detail.
This is important as we see it brought real-life gangsters to popular culture. He made sure the listener was aware of the Supreme Team and Alpo on "Memory Lane" or Pappy Mason on "The World Is Yours."
Not only that, the album helped inspire the classic movie, Belly. Nas playing the lead was only fitting as it had scenes from the film that were lifted directly from the album, including the entire last third verse of "One Love."
One could go on and on about the album's importance. One could even say it made a young Jay-Z change his style at the time. It undoubtedly made the Brooklyn MC switch up his flow from the fast-talking Hov to the guy we got in Reasonable Doubt.
Oh, and he was the originator of the baby-in-album covers. Just for clarification.
Listen to Nas – 'N.Y. State of Mind' below: