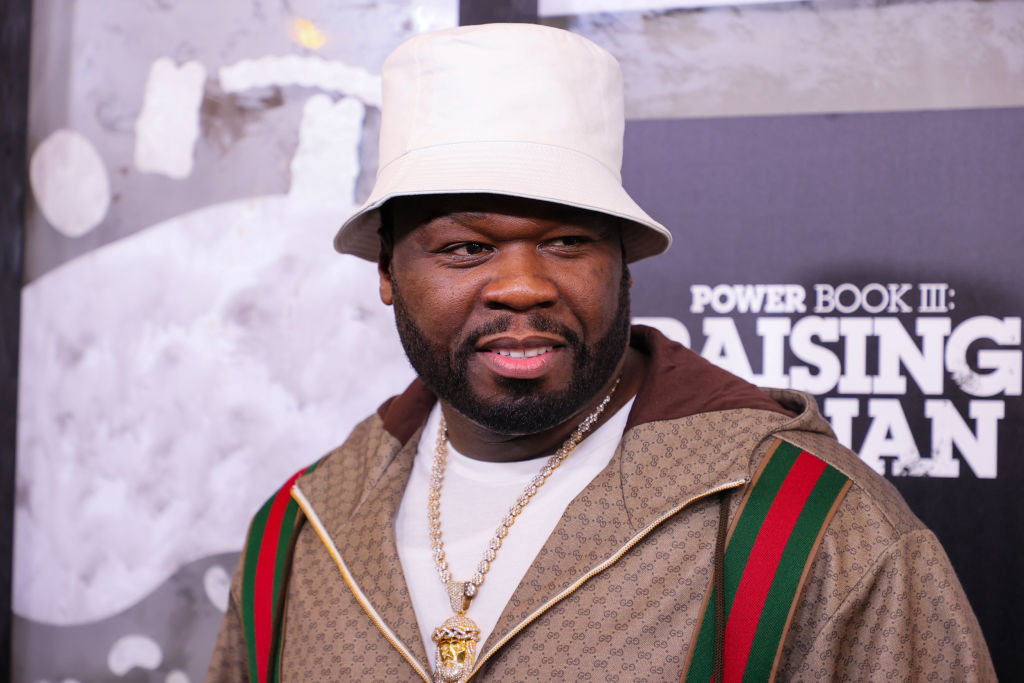 Looks like 50 Cent is prepping some new music after 6 singles went platinum. The rapper took to IG to tease his return to the studio.  Earlier this year The G Unit founder shared a link to an article showing which rappers were the "most watched" on YouTube in 2022. Even tho he was celebrating that he made the cut, 50 Cent hinted that he was ready to return to the booth as well. He also praised  Eminem for being at the top of the list.
The RIAA certified six of 50 Cent's singles as platinum: "I Get Money," "Outta Control" ft Mobb Deep, The Game's "Hate It Or Love It," "Window Shopper," "Best Friend," and "Patiently Waiting" ft. Eminem.
50 Cent also confirmed that he had even more TV shows on the way.