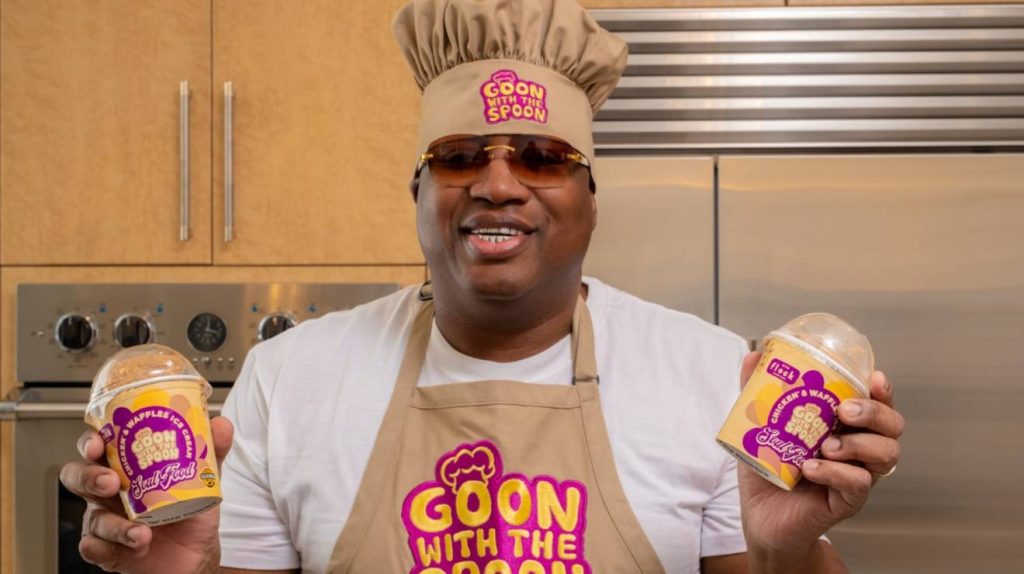 E-40 has announced a new flavor for his ice cream line "Goon With A Spoon" and its the delicious soul food Chicken and Waffles flavor.
"I've always wanted to create a food brand that reflects diversity and culture, so I'm truly proud to unveil my Soul Food line and my new Chicken & Waffles ice cream flavor," he said in a statement. "Culinary arts is my passion and, as a Black entrepreneur with a prominent platform, I'm committed to doing my part to bring the worlds of food, culture, and entertainment together like never before."
E-40 also has a national distribution with Walmart to have all his ice cream available online at Walmart.com In addition to Chicken & Waffles, the other flavors, include Bourbon Vanilla and Salted Caramel.
E-40 has a passion for the culinary arts which stems from his childhood upbringing in the inner city. With his mother balancing three jobs, E-40 took the initiative to teach himself how to cook and equipped himself with the tools and recipes to prepare hearty meals for his siblings. During his teenage years, he landed a position at a high-end restaurant, where he learned to make gourmet meals – such as chicken cordon bleu and sauteed mussels with wine sauce and butter – that spurred his interest in food to this day.