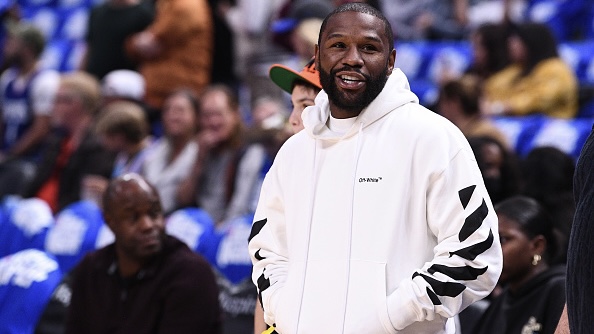 Mayweather was in the holiday spirit this week, the money man was in Los Angeles at the crypto.com arena center watching the Clippers play the Boston Celtics. While there, he hooked up five kids with an early Christmas gift.
Mayweather was talking to five kids who refer to him as "Uncle Floyd." and Mayweather gives each kid $1,000. Of course, each kid was filled with joy. Mayweather may be a slick trash talker in the ring however he has a giving heart.
This isn't the first time he has blessed others. The children were the same ones that Mayweather had seen a few months ago when they were selling candy outside a Ritz Carlton in Los Angeles where he was staying at. He took them to a Clippers game and treated them to a luxury time. They are huge Floyd fans. The children had only sold candy outside the Clippers' arena and had never been inside.