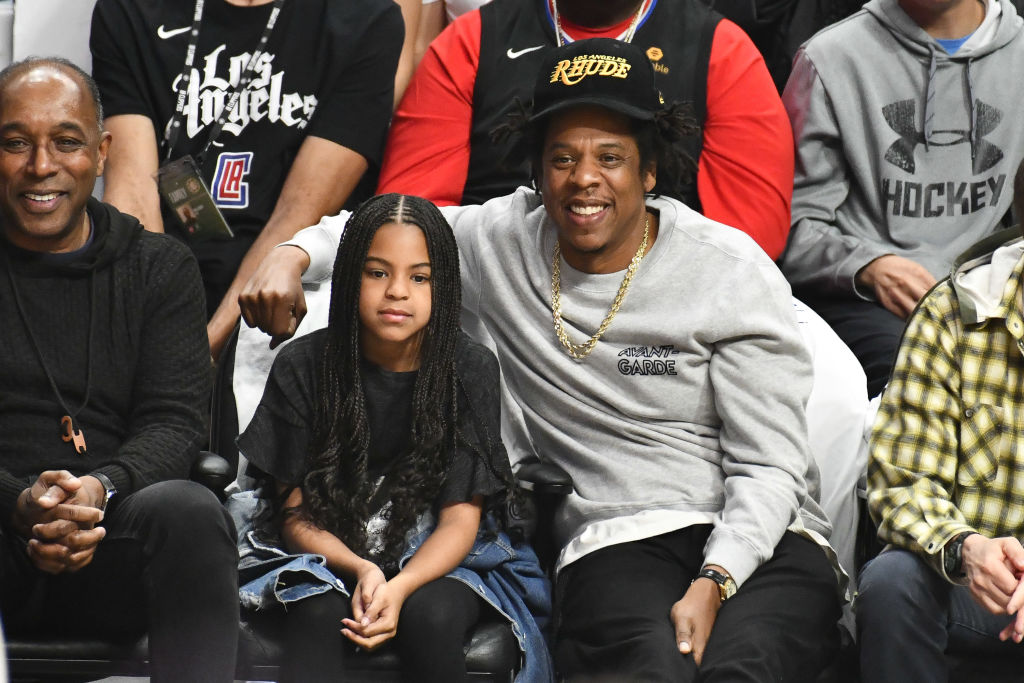 Balling Blue Ivy was throwing the dollas around Saturday night at the themed "Harlem Nights," Wearable Art Gala in L.A. The 10-year-old placed an $80,000 bid on a pair of Lorraine Schwartz diamond earrings that previously were owned by her mother Beyoncé. Even her sky-high bid had limits because unfortunately she was out-bid by the  founder of Mielle Organics Monique Rodriguez and her husband Melvin whose winning bid was $105,000
This is not Blues' first attempt at a high-priced auction piece. In 2018 Blue had a face-off with Tyler Perry for an acrylic painting of Sidney Poitier starting the bid at 17,000. However, Tyler Perry was determined to have it, stating he wasn't about to be beaten by a child — even if she is Jay and Bey's kid. Tyler Perry ended up winning the piece for $20,000.
Blue Ivy did not end the night without a souvenir. Vanity Fair reported, she bid on a 36″ x 36″ art piece made of deconstructed law and medical books and won with a final price of $10,000.
Keke Palmer, Tina Knowles, and Quinta Brunson react to Blue Ivy bidding higher than $80k at last night's Wearable Art Gala auction. pic.twitter.com/ti4Elt6zqj

— Pop Crave (@PopCrave) October 23, 2022
written by: Bianca Ramirez