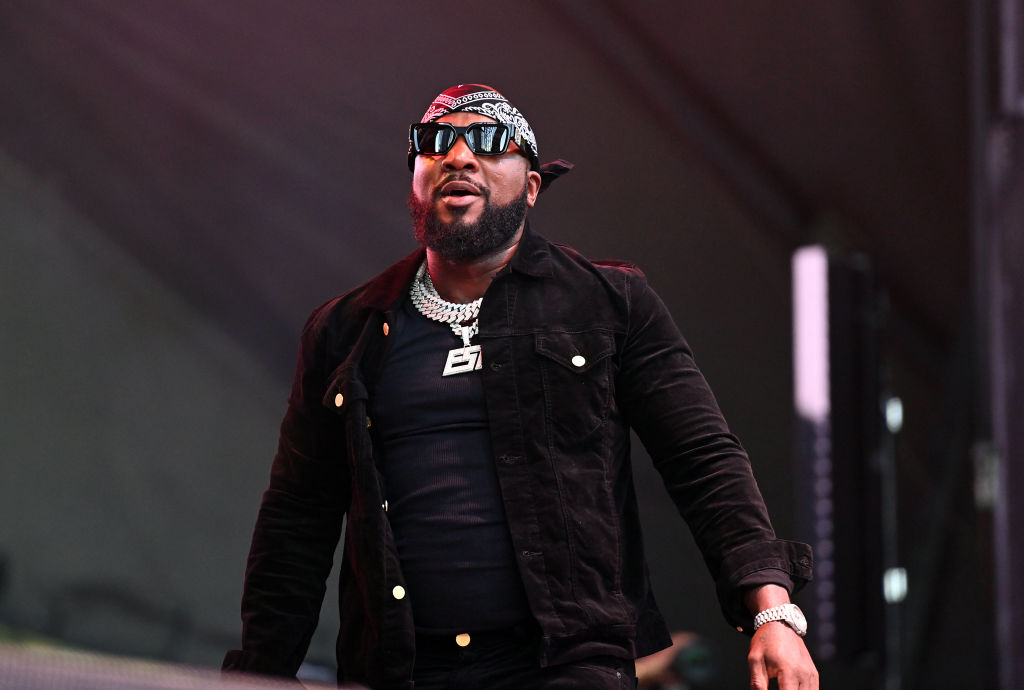 The Atlanta trap rapper Jezzy dropped a sneak peek on Instagram of his upcoming mixtape "Snofall" and the lineup is star-studded. With a quick glimpse of the whiteboard in the background, fans got to see a list of names of possible collaborations. A few names listed were Ye, Dj Khaled, Post Malone, 42 Dugg, and Rihanna. The tracklist is looking like this:
Thin White Line (intro)
PLUG ON EM
My accountant ft 42 dugg
Scareface ft Est Gee
KINGS Crown
Ungrateful ft Post Malone
Allegedly ft DJ Khaled
Still Havin Motion
Facetious ft KANYE
Michael Jackson Jeezy
Mines ft Rihanna
For the Money
Shoebox
This could change but Jezzy worked with Rihanna on her Rated R track, "Hard" back in 2009 and fans have been begging for a Rihanna feature ever since. In 2003 Snowman and Drama collaborated on his mixtape, 'Trap or Die.'
The upcoming mixtape is a continuation of 'The Recession 2' his 2020 album. This much-anticipated album 'SnoFall' is set to release on Oct 21.