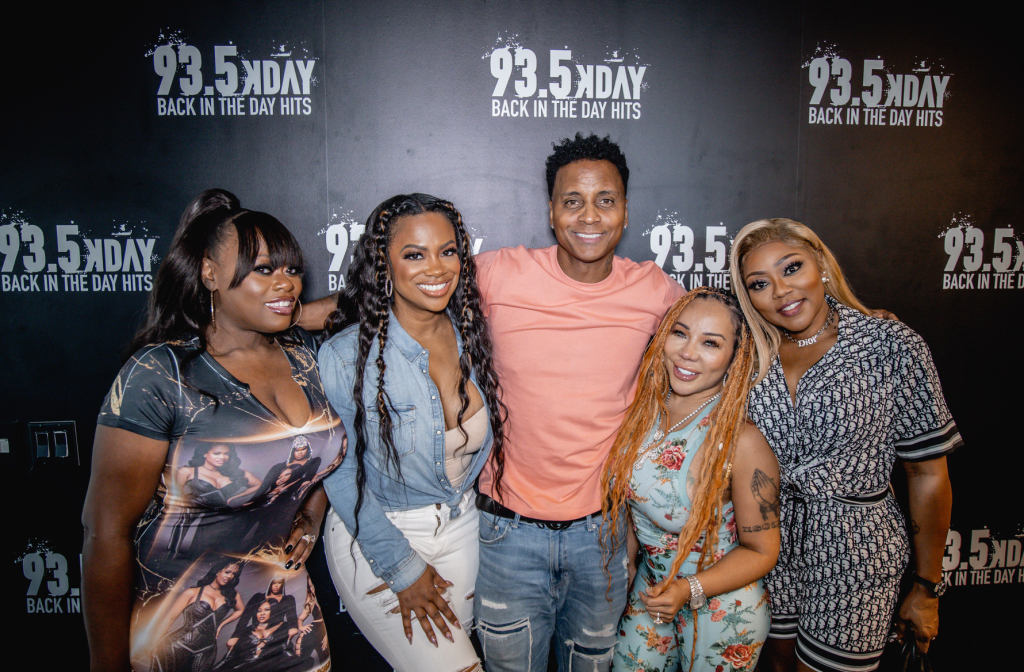 The ladies of Xscape have solidified their legacy in R&B and Soul music but there is still much more that we can expect from Tameka "Tiny" Harris, LaTocha Scott, Kandi Burrus, and Tamika Scott.
Ahead of their upcoming performance at Ontario's Toyota Arena, the iconic group stopped by the 935 KDAY studios to chop it up with Romeo of the KDAY Morning Show about their long-standing career as a group and how they continue to expand their fanbase with new opportunities. As the group recently had their own Verzuz battle, which saw them going up against the incomparable SWV, the ladies of Xscape speak on their experience with Verzuz and share a few details about their forthcoming show which captures their collaborative work with the leading ladies of SWV.
With undeniable and notable hits like "Who Can I Run To," the group reflects back on how some of their biggest hits have come together and how they continue to reinvent themselves through style and inspiring their fans and up-and-coming artists.
Xscape goes on to speak about what's next from the group with the possibility of a movie about their rise to stardom and much more.