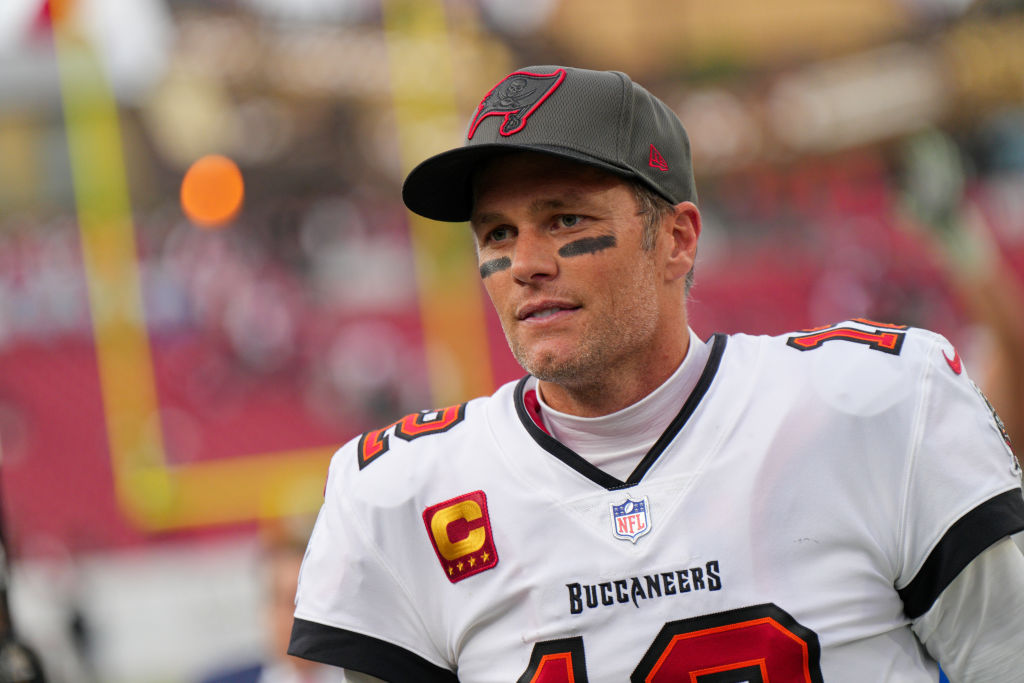 After 22 legendary seasons in the NFL, Tom Brady shared that he is officially retiring from the league today, February 1, 2022. While premature reports dropped the retirement news over this past weekend, Brady wanted to share his milestone news on his own terms and confirmed that he and his seven rings are closing this chapter of his career.
Brady shared a lengthy message to social media, where he detailed his journey and his decision to step away from the sport after finding much success with the New England Patriots and Tampa Bay Buccs. Although Brady secured 6 rings with the Patriots, fans were quick to notice that in his retirement message, the champ did not mention the team he spent 20 seasons with. "There is a physical, mental, and emotional challenge EVERY single day that has allowed me to maximize my highest potential," says Brady. And I have tried my very best these past 22 years. There are no shortcuts to success on the field or in life. This is difficult for me to write, but here it goes: I am not going to make that competitive commitment anymore. I have loved my NFL career, and now it is time to focus my time and energy on other things that require my attention."
Although he did not mention the Patriots in his initial announcement, the football legend doubled back to Twitter to share a short message of gratitude for the organization. "Thank You Patriots Nation! I'm beyond grateful. Love you all," Brady captioned his tweet.
The message is most definitely a good send-off for all Patriots and Brady fans.
Thank You Patriots Nation ❤️

I'm beyond grateful. Love you all. https://t.co/kXm2ET27Dk

— Tom Brady (@TomBrady) February 1, 2022