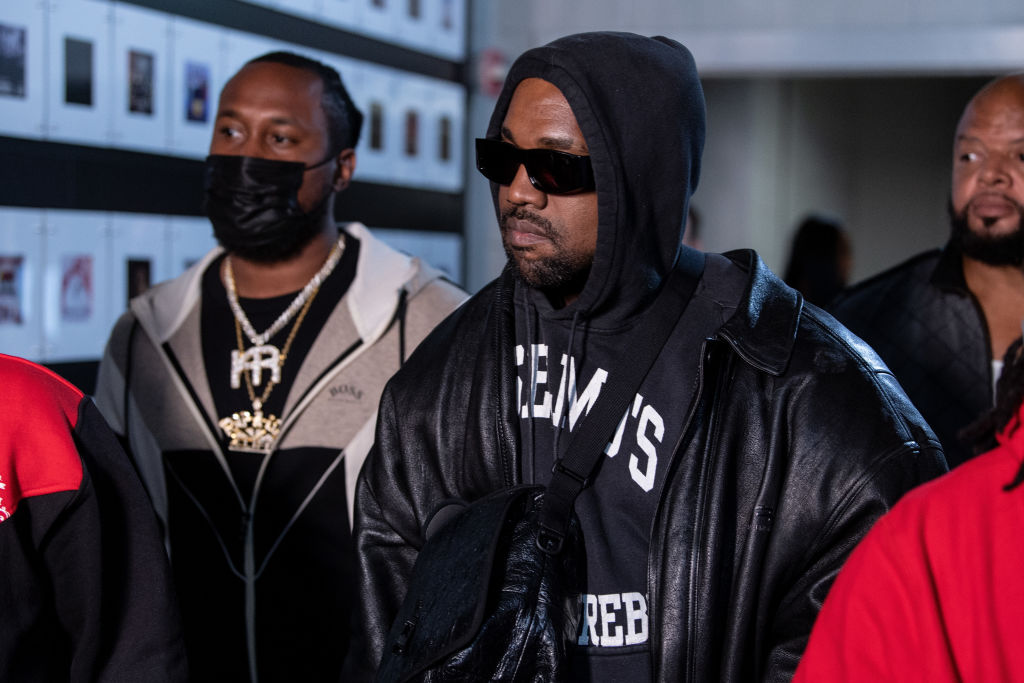 Last weekend, Kanye West and The Game came together for their newest collab, "Eazy" that went completely viral on social media.
The surprise drop was first previewed when the track's artwork, which depicts a skinned animal, appeared on Ye's social accounts and sparked the initial reaction ahead of this past Friday's release. With the stand-out West line, "God saved me from that crash, just so I can beat Pete Davidson's a**," the track actually borrows production from the late Eazy-E's "Eazy Duz It" which producer Hit-Boy samples for the nearly four-minute offering.
With the Easy sample, the late rapper's daughter Ebie recently caught up with TMZ where she praised Kanye, Game, and Hit-Boy for keeping her father's legacy alive. "My father literally represents revolutionizing everything. He also represents gangster rap," Ebie shared about Kanye's infamous Davidson bar. "What Kanye did and what he said on it — it don't get more gangster than that." Wright goes on to state that she believes her late father would have loved to be a part of the track.
Check out the full clip below!