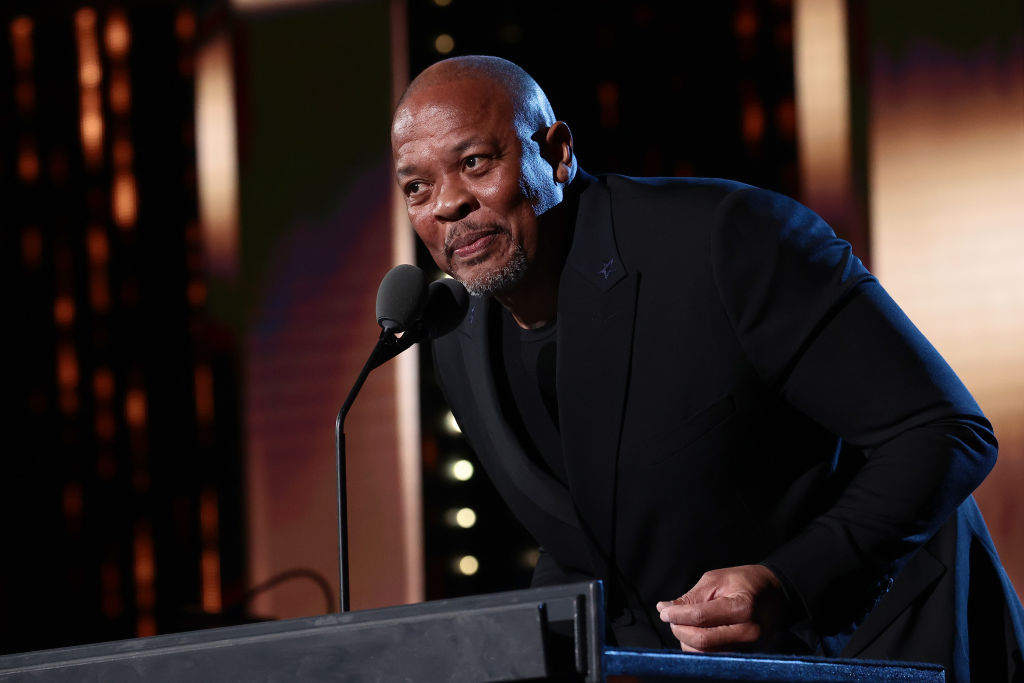 The 2022 Super Bowl halftime show has been one of the most hyped performances that many are ready to witness! With Dr. Dre putting on for the West Coast, and shinning a huge spotlight on hip-hop music, with featured artists that include Snoop Dogg, Kendrick Lamar, Mary J. Blige, and Eminem, the major music event will be one to remember.
The highly anticipated performance is set to go down in a few weeks, at L.A.'s newest SoFi Stadium but there might be some concerns for Dre as the rise in covid cases, and the various virus variants continue to be announced, may end up costing the icon millions. According to TMZ sources, Dre is fronting the bill with most of his own money and while the super-producer has Event Cancellation insurance, there is an exclusion for covid. TMZ reports that the insurance policy goes not cover losses if the show happens to be canceled due to covid.
Although there is a high likelihood that the show will still go on as planned, even if there is a surge in covid cases and the NFL decides to scale back crowds, as they previously did last year, there is also the possibility that the entire Super Bowl event be moved to Dallas, if covid cases continue to rise in Los Angeles.
🗣 STAND UP! The legend Dr. Dre has been tapped to headline #SBLVI #PepsiHalftime show with special guests Eminem, Snoop Dogg, Mary J. Blige, & Kendrick Lamar 🔥🏆🏈 pic.twitter.com/IJ7QU3bDYD

— 935 KDAY (@935KDAY) September 30, 2021