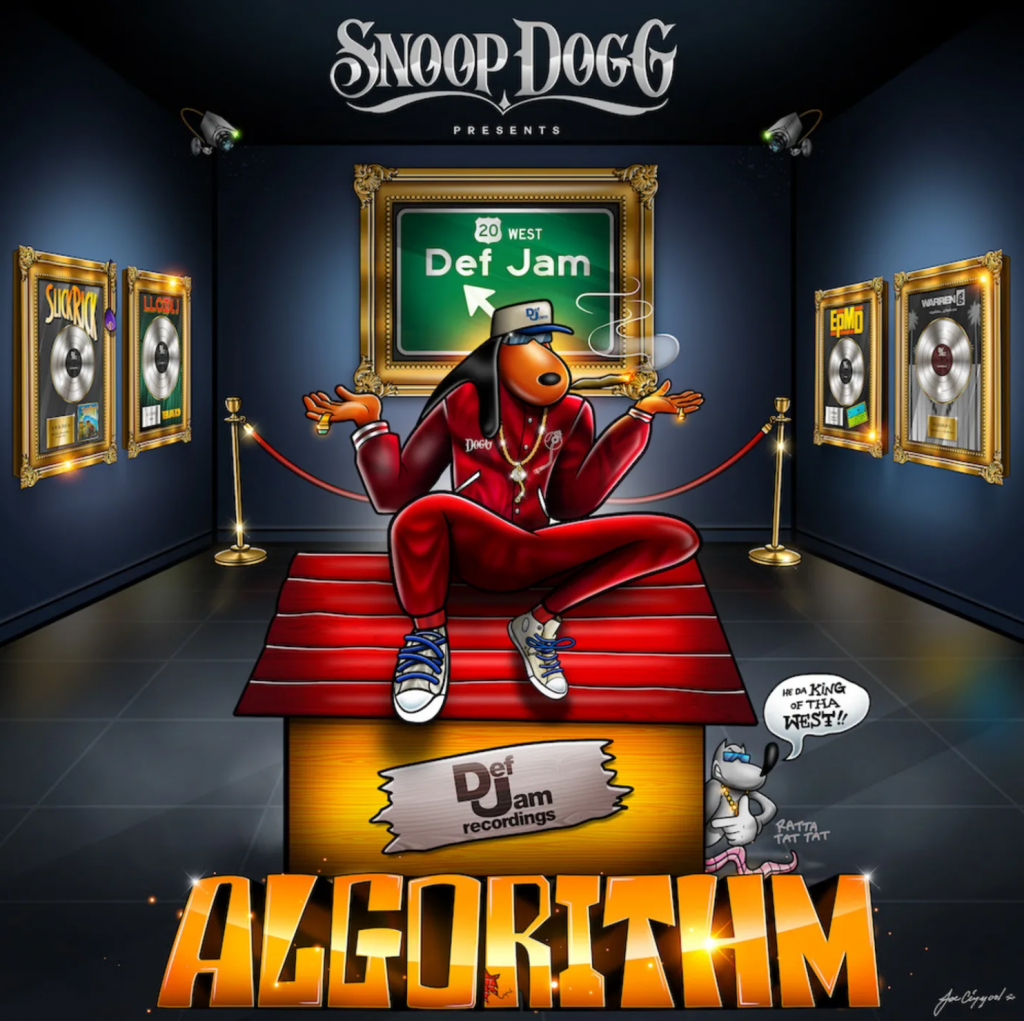 Photo credit: Snoop Dogg/ Def Jam
Def Jam's Executive Creative Consultant Snoop Dogg dropped his first project under the label called 'The Algorithm.'
The project includes 25 tracks with features from Jane Handcock on "Like My Weed," and "Murder Music," featuring Def Jam's newest signee Benny The Butcher, Jadakiss and Busta Rhymes.
Along with the release of the project, the West Coast legend dropped a video for his song "Go To War" featuring Blxst.
In addition to the other artist mentioned, other notable features on Snoop's new album 'The Algorithm' include Def Jam artists Fabolous, YKOsiris and Camino.
"There's so much talent on this record," said Snoop, "so many styles of music, it breaks the algorithm. Right now, the algorithm is telling us you have to rap this way, you have to sound this way, but they're not telling you how it's supposed to feel. My algorithm is going to give you a feeling, not a sound."
Listen to Snoop Dogg's new album 'The Algorithm' below: