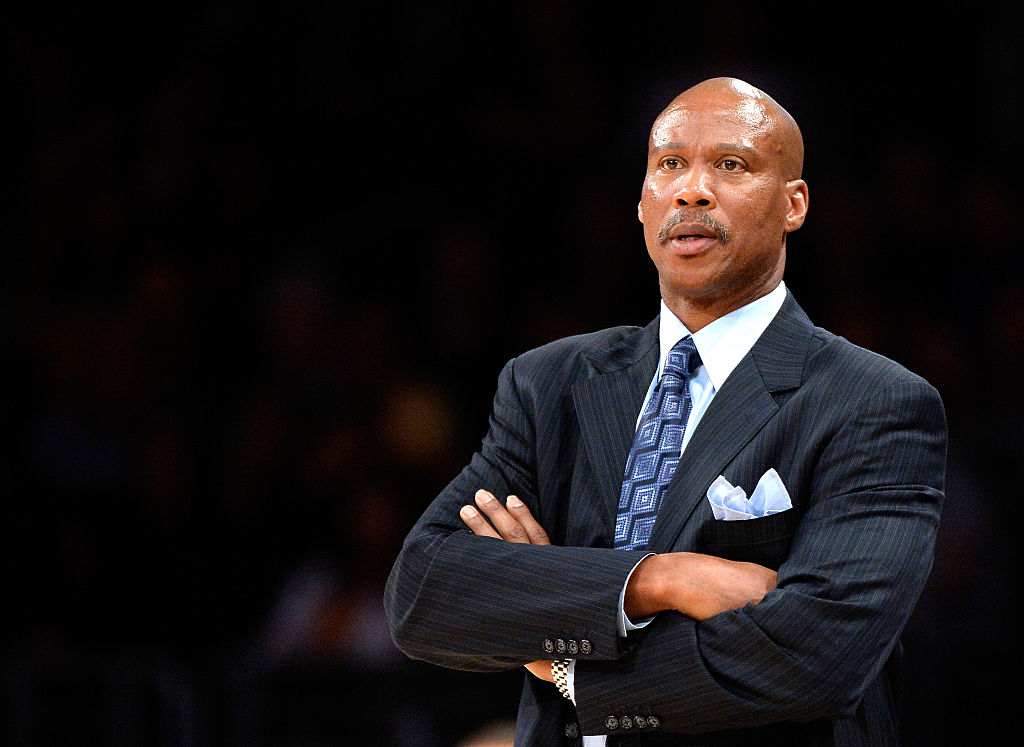 The iconic and legendary basketball head coach, player, entrepreneur, 3-time champion, and new host of his own podcast, Byron Scott pulled up to the 935 KDAY studios to reflect on his impact in the sport as a player and coach, as well as shared details on his new business ventures.
As we've all formed our opinions on the state of the world, when it comes to the controversial topic of covid vaccinations, Scott, offered his perspective on the news surrounding Kyrie Irving's decision to not follow through with a vaccination shot. Byron tells Morning Show co-hosts Cece and Romeo, that if he were in Kyrie's current squad and team, he would persuade the player to take the shot because he has a shot to win a championship title with his talent.
With former ties to the late legend Kobe Bryant, Scott reminisces on his work with KB as he trained him not only in the early years of his career, but also prepared the great Mamba for his final game with the Los Angeles Lakers. While Scott does admit that Bryant may not have been the greatest athlete, in comparison to players like Vince Carter, Byron does remind Cece and Romeo that no one would ever outwork Kobe.
Scott goes on to discuss his "Off The Dribble" podcast, his favorite classic artists to listen to, his hopes to speak with Vanessa Bryant, and much more.