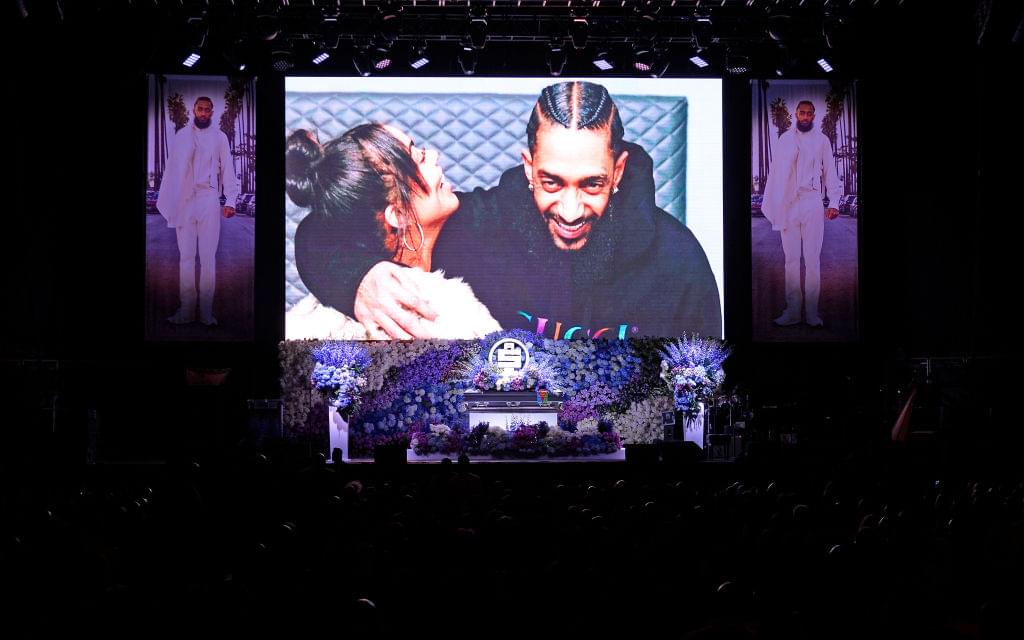 A judge has now officially approved Lauren London's request to manage her and Nipsey Hussle's son, Kross' finances. According to TMZ, Kross is set to inherit half of Nipsey's estate once he turns 18 years old.
She filed to have guardianship during the summer, and now she's officially been granted this request. She wanted to make sure her son's finances were handled correctly. The other half of the money will go to Emani, Nipsey Hussle's eldest child and only daughter. Both Emani and Kross are expected to receive $2 million when they grow older.
Although Lauren and Nipsey weren't married, shell have a say in Nip's estate, if it relates to Kross. Nipsey's brother, Blacc Sam, is the head of Nipsey's estate as of earlier this year, so he's in charge of the business and legacy surrounding the late rapper.
"[Nipsey's] passing has created significant media attention, which, in turn has presented potential time-sensitive business opportunities based on [Nipsey Hussle]'s likeness, right of publicity, and other intellectual property based on the media attention surrounding [Nipsey Hussle]'s exceptional life story and musical career," Blacc Sam previously stated.
Rest In Peace, Nipsey Hussle.