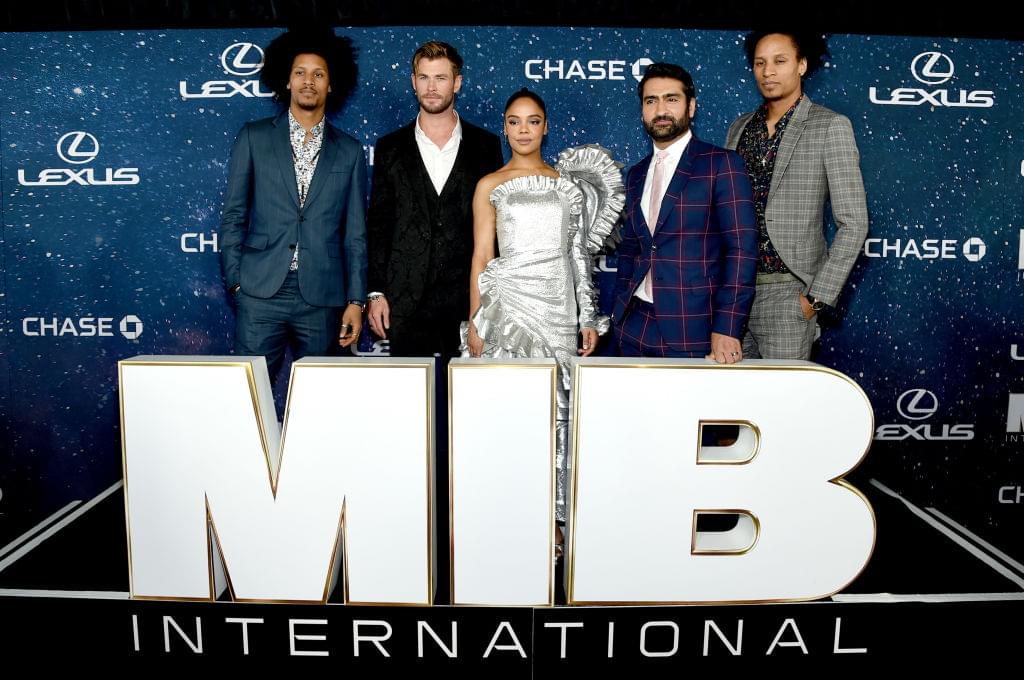 Men In Black: International is reportedly crushing the overseas box office, after falling below projections for their U.S. leg. According to multiple reports, the newest installment to the "Men In Black" franchise was set to make a total of $28.5 million dollars this past weekend, but slightly fell below expectations. However, the movie has still been ranked number one overseas; this stems from 56 different territories counted as part of the numbers.
Considering the three previous "Men in Black" films have opened with over $50 million, it comes as no surprise that the latest one did less without originals like Will Smith being involved. Multiple critics praised the chemistry between Chris Hemsworth and Tessa Thompson, who have already worked together in "Thor: Ragnarok." Even with this acclaim for both actors, the film still carries a 24% on Rotten Tomatoes and audiences have been quick to give the film a B CinemaScore.
Despite the new Men In Black film not bringing in what was expected, it's still doing much better than X-Men's, Dark Phoenix, which has taken a massive 83% drop since its release.