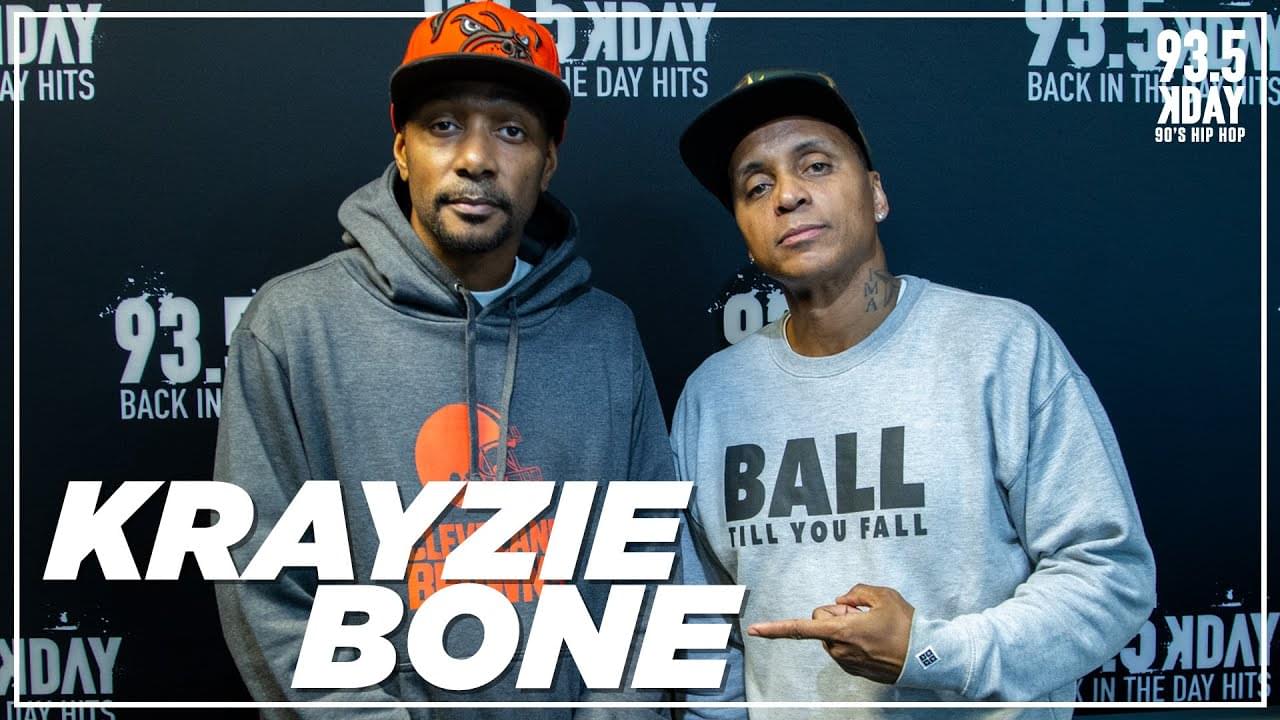 Krayzie Bone recently stopped by the KDAY Morning Show with Romeo to talk about Krush Groove, Bone Thug's relationship with Eazy-E and the meaning behind "Tha Crossroads."
Krayzie went on to mention the love the group gets when they're in the West Coast and how excited he gets when Bone Thugs performs at Krush Groove.
"Man, it's always good [getting a call for Krush Groove]. I be kinda upset when we don't, I be like 'we ain't on this one?' This is traditional. This is legendary for hip hop, this is the first hip hop station, so it's important to do what ya'll do." He said.
He went on to mention his relationship with Eazy-E and how he found out about his passing.
"It's so crazy how everything went down. We were called to the office one day, but we hadn't seen E in about a month and it was strange for us because he would contact us every day. We got a call from the office and we didn't know what was going on because they were giving us our first checks. We didn't know why Eazy wasn't giving us our first checks, but we got our money. We got our money and we moved back to Cleveland. MTV News comes on and it says Eazy-E had just passed away from AIDS. We didn't know anything." He said.
The rapper went on to talk about the meaning of 'Tha Crossroads' and how it was intended to be for a family member.
Watch the full KDAY Morning Show interview below: