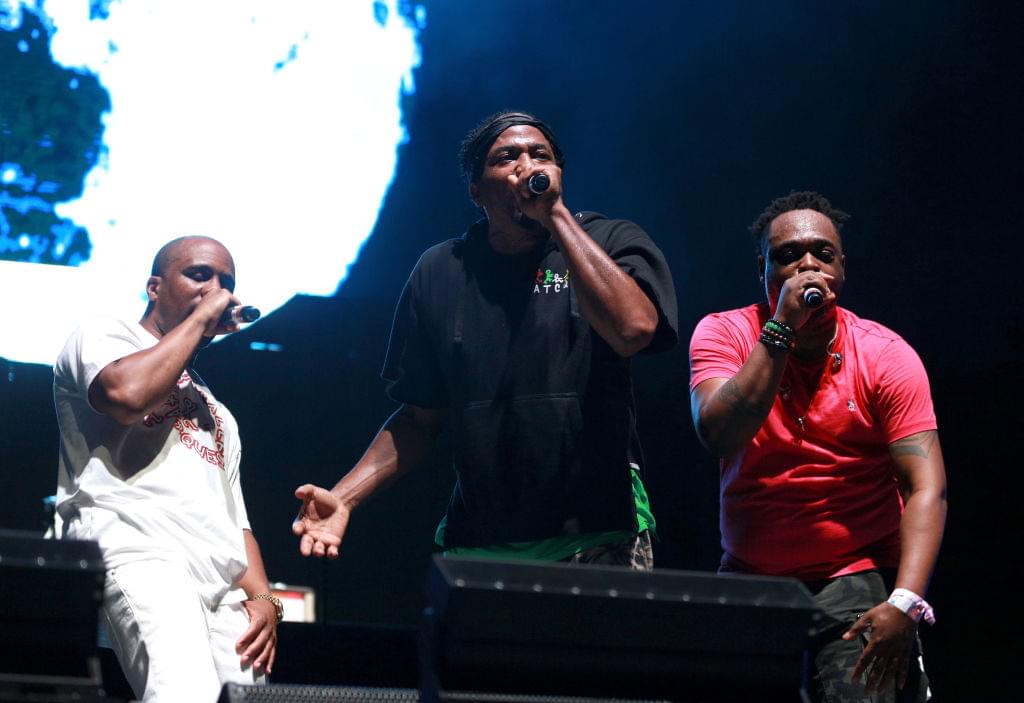 Elton John has been a staple in music industry for decades, and now he's paying his respects to some hip hop greats. In a recent interview with Q-Tip of A Tribe Called Quest, the singer praises the New York producer/rapper, calling him a "legend in music" while expressing his fandom for the group's "laid back, funky" style. "If you don't know A Tribe Called Quest, you're stupid," John said. "But if you listen to ['Electric Relaxation'], you'll understand why I rave about them."
Q-Tip went on to mention how excited and overwhelmed he was by John's praises toward him and the group.
"Can I just say something? I really pinch myself when you say that something that I did is a favorite track," Q-Tip said. "I'm just like still kind of like, 'Am I dreaming?' I feel like I'm in a different universe." The two artists collaborated on ATCQ's last album We Got It From Here…Thank You 4 Your Service back in 2016, on the song "Solid Wall of Sound."
"Thank you so much for being a part of our last record," Q-Tip said on their collaboration. "It meant so much to me. And just how everything ended." John said, "I'd love to do something with you. I can't wait to hear some new stuff from you and what you're producing. You're brilliant. I love you. You are the best."
Q-Tip also said he's currently working on a new solo album and has been in the studio with Mary J. Blige.