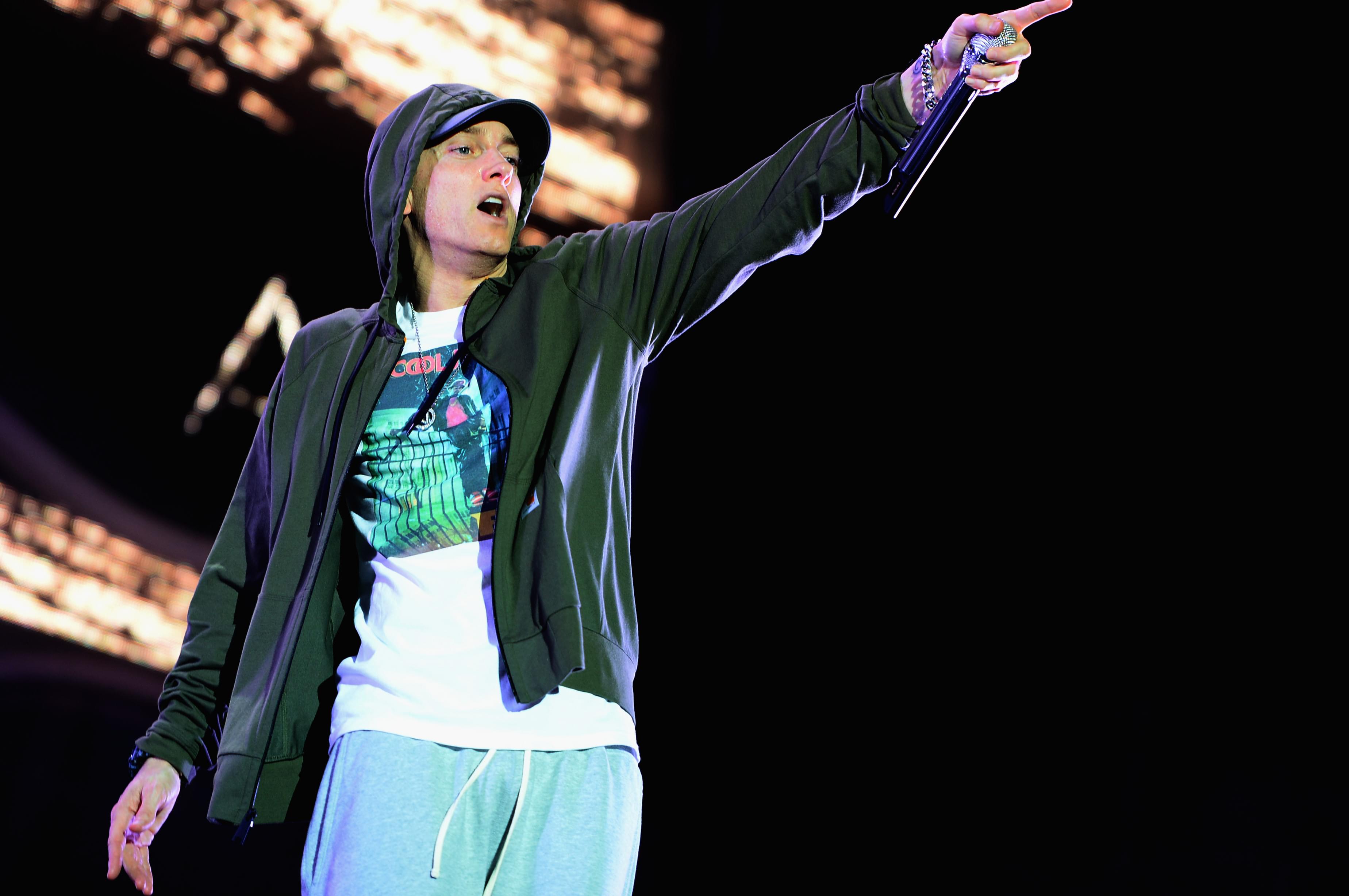 Eminem continues to be a major force in the rap game worldwide. With multiple classic albums and platinum songs, Eminem's influence has the ability to pack stadiums and break records. This happened Saturday night at the WestPac Stadium in Wellington, New Zealand where he broke an 18-year old attendance record.
According to NewHub, the Detroit rapper brought out 46,474 which is about 4000 more than the previous record holder. Robbie Williams previously had the record in 2001 with 42,500.
"Eminem is one of the greatest showmen in the world, with a fiercely loyal fan base that continues to grow with each tour," said Paul Dainty, promoter and CEO of TEG Dainty. "He is no stranger to selling out stadium shows, but he is continuing to break attendance records across both New Zealand and Australia, which is just phenomenal."
What continues to be fascinating is the fact that Eminem still breaks stadium records. Just last week, he broke another record in Melbourne, Australia with 80,708 tickets sold.
Hopefully we get to see Eminem perform in the U.S. soon, as his fan base will definitely pack a stadium here too.