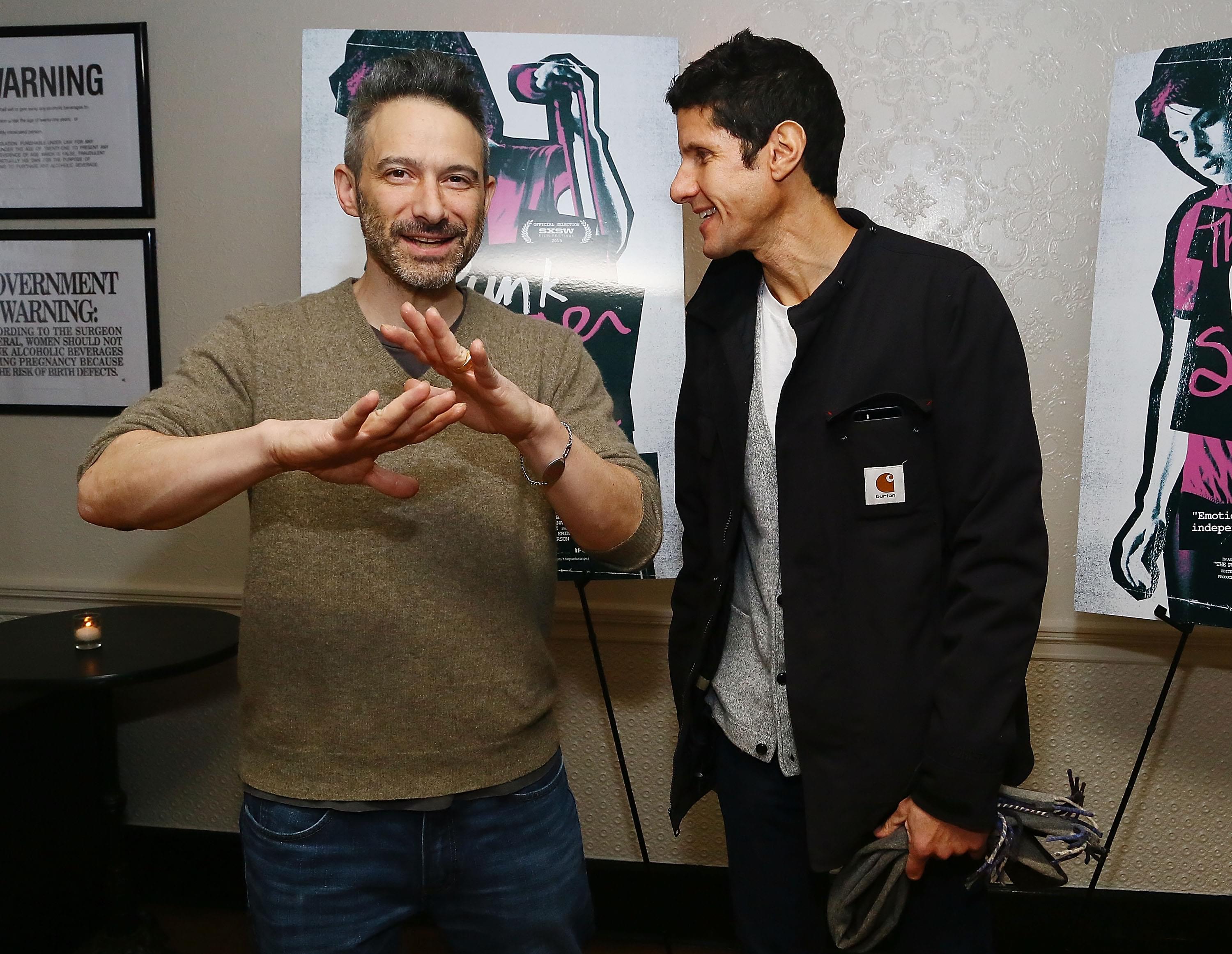 It seems like Mike D and Ad-Rock of the Beastie Boys found out about Eminem's album cover for "Kamikaze" when everybody else did. For those who are still not aware, Eminem's album cover pays homage to the Beastie Boys' 1986 classic, "License To Ill."
During a recent interview with House Of Strombo, Mike and Ad-Rock talked about the process of finding out about the cover.
"All of a sudden I get like 10 text messages, 20 text messages," Mike D says. "Then I'm like, 'Why do I all of a sudden have 50 text messages? I better see what's going on.' Everybody's forwarding me the album cover from, like, the Twitter feed, or whatever. So, that's how we found out about it."
Ad-Rock adds, "I don't know him I'm sure that was nice. I met him once in a bathroom in Rome. Not a big deal."
It's great to see that the group is fine with Eminem getting inspired by the album cover for his new album.
The Beastie Boys then talked about their upcoming book, the "Beastie Boys Book," which is set to be released on October 30.
Listen below: