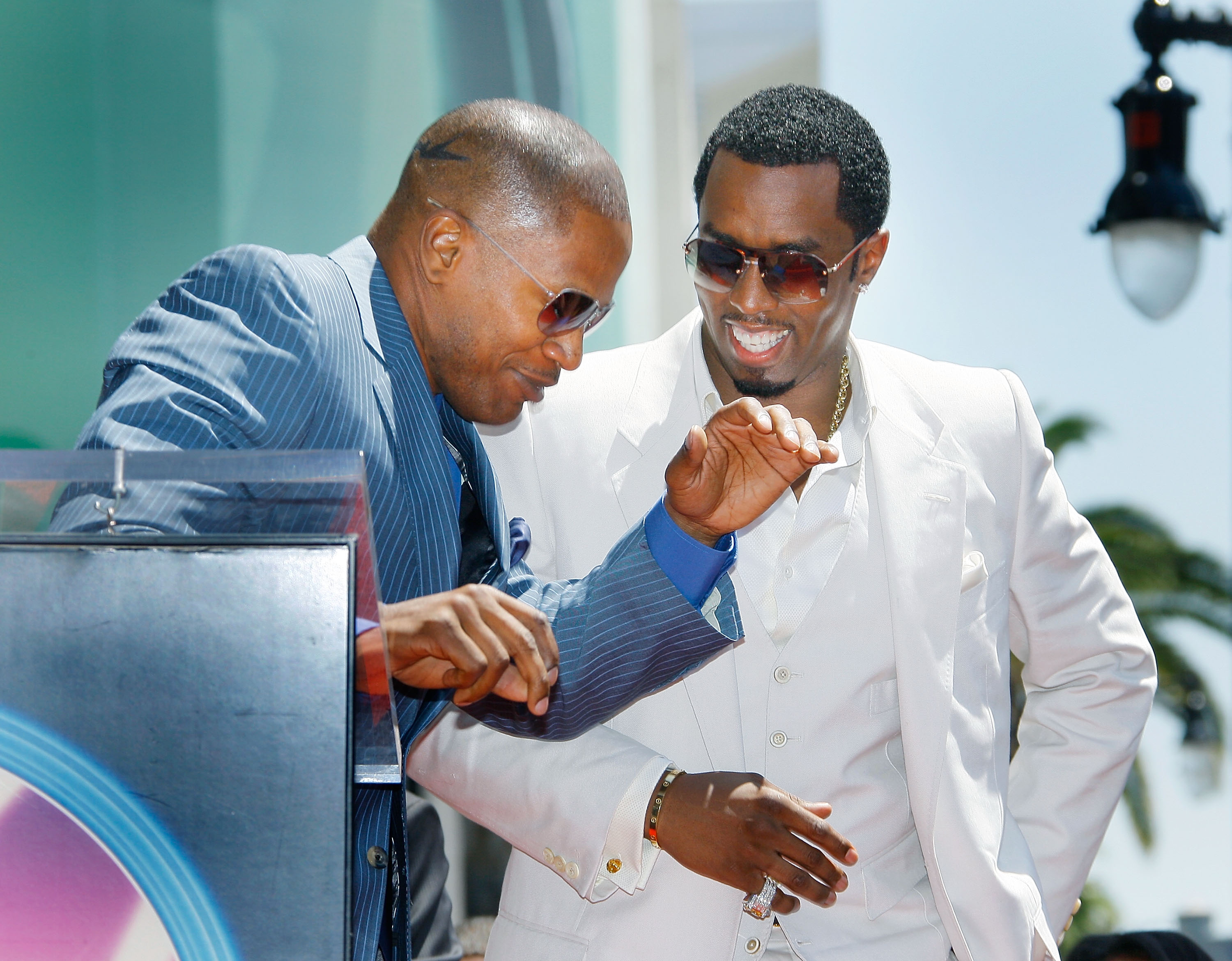 On a recent interview on The Late Show with Stephen Colbert, Jamie Foxx talked about teaching Diddy how to party on a budget. The pair had an interesting start to their friendship, with Foxx posing as a videographer to the Bad Boy Records mogul, they started partying together at some parties Diddy would throw.
"He threw a party and said 'Yo playboy, this party costs a million and a half dollars.' I'm like, 'you are out of your mind,'" he said. "I said 'Puff, I will throw you a party for 400 bucks that will rival this party.'" Foxx told Diddy, who seemed a bit offended at first but eventually went along with it the next time he was in Los Angeles. When Diddy finally arrived in LA he told Foxx to "make it happen" and Foxx added by saying that he would invite "200 of the coolest people" he knew to the party.
"I said 'Puff, look over there on the dinner table, I got Kentucky Fried Chicken. I put it on a nice plate…I got Coca-Cola. I put it in a pitcher. We are at $208 and we are killin' it right now,'" Foxx said.
Foxx has been known to have hosted plenty of house parties back in the day with a specific goal in mind. "I was trying to get in music at that time, so I would throw parties for a reason, and because [Diddy] was so famous in music, I had a studio in my house," he said.
Of course, Foxx would go from acting to music and go on to win numerous awards, so it was all worth it.
Watch below: