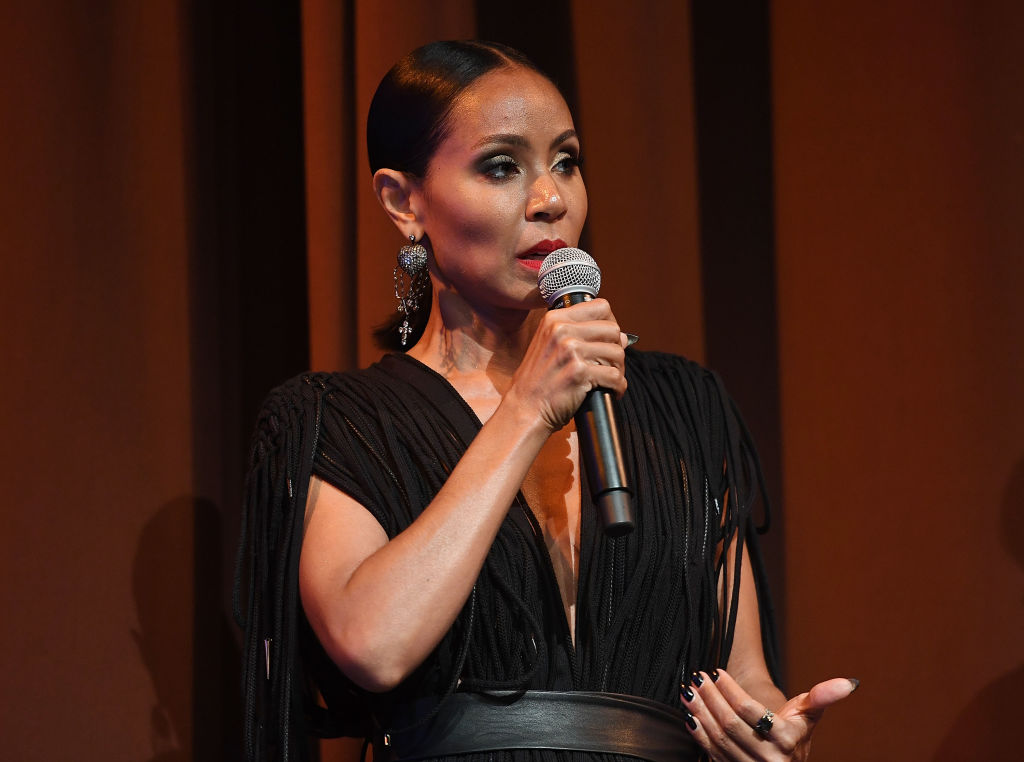 Jada Pinkett Smith is still mourning the loss of close friend and rap icon, Tupac Shakur.
On a recent sneak peak of her Facebook Watch show, Red Table Talk, she tearfully talked about the tragic death of the iconic rapper, who was also her best friend at the time.
"A lot of people try to figure out my relationship with Pac. That was, you know, a huge loss in my life," Pinkett Smith tells her mother Adrienne Banfield-Jones and daughter Willow Smith.
"Because he was one of those people that I expected to be here. My upset is more anger. Because I feel that he left me. And I know that's not true. I really did believe he was going to be here for the long run," she says.
She goes on to mention that at the time of Pac's death they were not speaking after an argument.
"It definitely taught me a lesson, which is life is too short. Do not let disagreements stand in between you and people that you love."
The Jada/Tupac episode of Red Table Talk hit Facebook Watch on Monday.
Watch below: