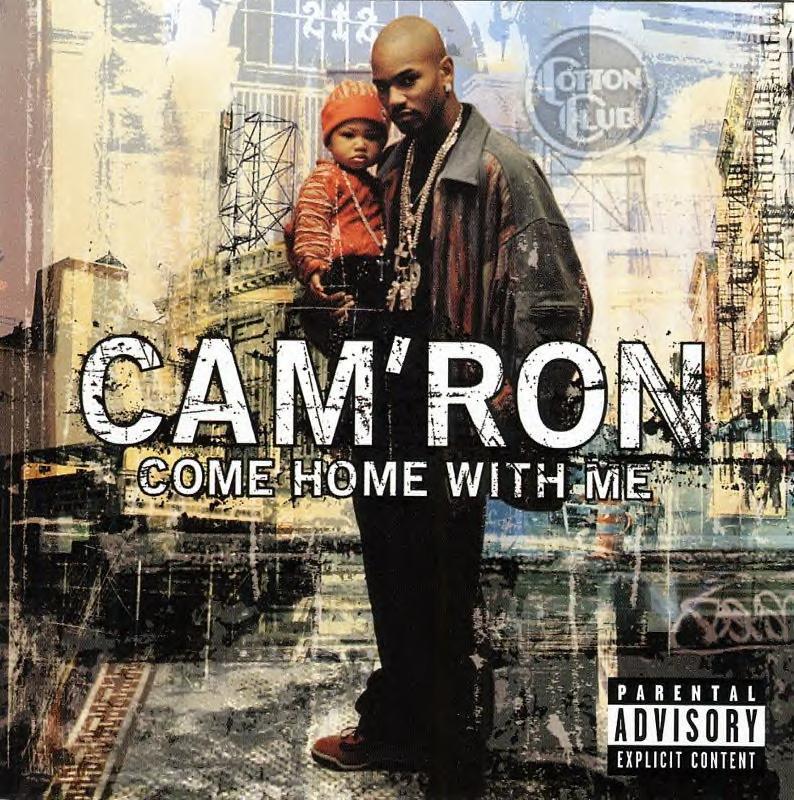 With Cam'ron's third studio album, 'Come Home With Me' being as successful as it was, he's still riding the wave that put him on. The chart-topping accompanying singles, "Oh Boy" & "Hey Ma," helped the project go platinum and pushed Cam into stardom. Even though the most-discussed aspect of the album is the impact of its two hit-songs, Come Home With Me's success was perfect timing as events coincided with its release.
This was Cam's introduction to the mainstream after having perfected his craft alongside Big L, Mase and his brother Bloodshed in the Harlem-based group, Children of the Corn. This led Killa Cam to be introduced to Biggie, which led to a deal with Epic Records. After releasing his debut album in 1998, Cam dropped his follow-up, S.D.E., in 2000. Both were relatively successful, but failed to generate commercial and critical acclaim.
In 2001, Cam left to Roc-A-Fella to sign with Jay-Z, who at the time was undisputedly the greatest rapper alive. Fabolous was coming off his platinum-selling debut; Queens' Ja Rule had sold 10 million albums in the past two years; The Bronx' Fat Joe recently went platinum; And the Harlem heir to Biggie — Ma$e, was still killing it on the charts.
The "King of New York" position was up for grabs after Biggie was killed and Jay was set to take the crown. With rumors surrounding Jay-Z's possible retirement, Nas' failed comeback attempt, Ma$e retiring at his best, and up-and-comer 50 Cent battling it out with Ja Rule, Cam was in position to make his name known in the streets.
Aside from influencing the genre's sound, Come Home With Me attributed to the introduction of Cam'ron's Rap collective, Dipset, officially known as — The Diplomats. With Cam'ron, the group was comprised of Juelz Santana, Jim Jones, and Freekey Zeekey — with the three rappers being eleven essential features on the album.
Ultimately the group capitalized on their leader's newfound popularity to release their debut album in March 2003 — Diplomatic Immunity.
For Cam, Dipset, and Come Home With Me, it's better to sum up their impact through their outfits, timeless songs, and ability to make music that sounded like a group of friends free-styling for fun. Let's keep in mind, this led Dipset and Cam to own 2002 and 2003.