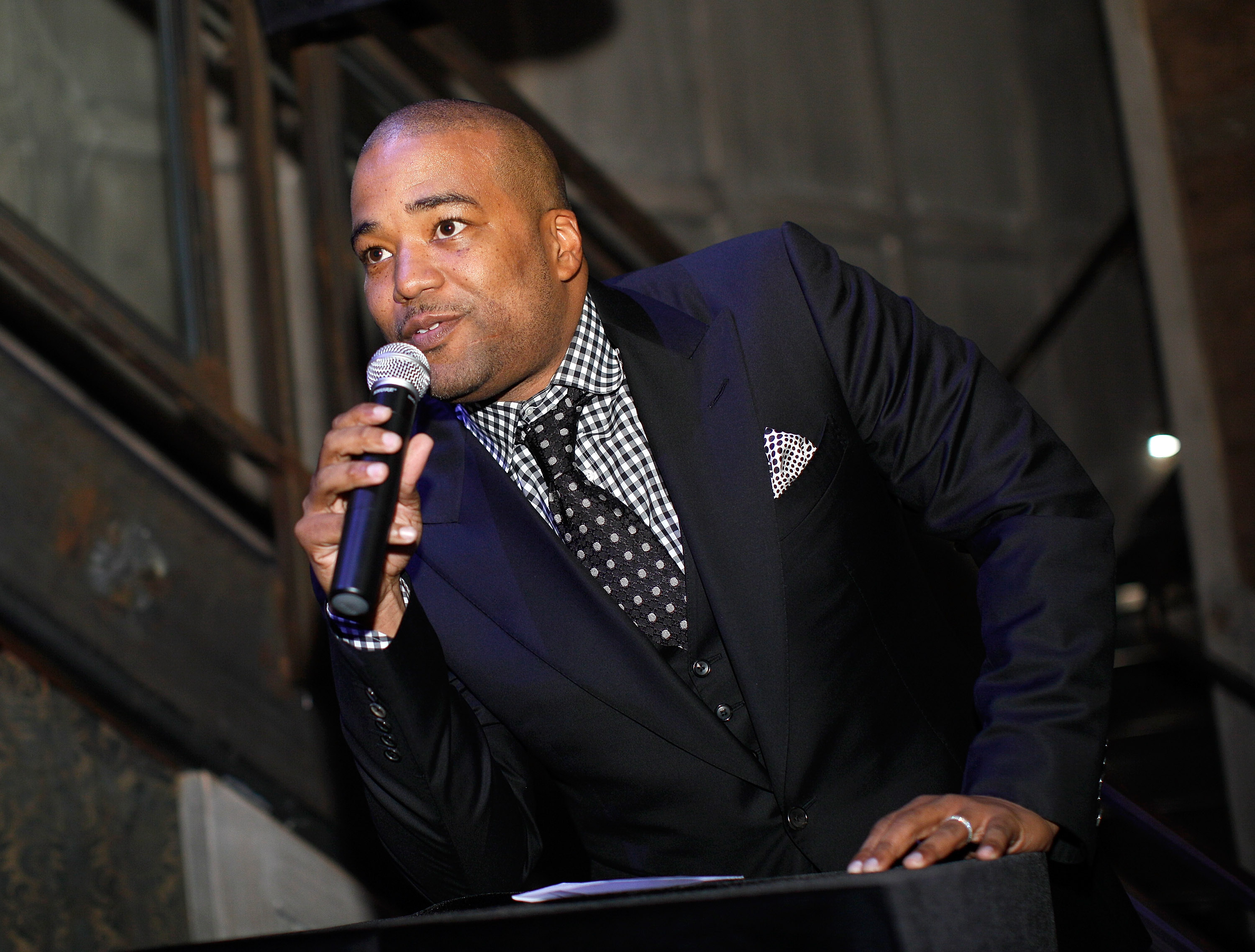 The impact music executive Chris Lighty had in Hip Hop was massive.
He was one of Hip Hop's most powerful managers ever. Always forward-thinking in the sense that he distinguished himself by knocking down the walls of hip-hop culture and the mainstream, back when those worlds were still far apart.
One of his major works included LL Cool J filming his 1997 commercial for Gap. It was a milestone because no previous rapper had been called on to endorse a mainstream apparel company. The commercial was simple: LL rapping in front of a white background with camera cuts matching his verses.
This was all done while LL was wearing FUBU (the label stands for For Us, by Us) clothing, a then rising black-owned clothing line which paved the way to what rappers do with apparel nowadays.
His goal was to build rappers and their brands from the streets up, this without sacrificing who the artists were in the process. His approach to endorsement deals is what led to, arguably, the most iconic promotion tacting performed by a rapper.
Having already partnered some of his clients with Sprite, he helped negotiate 50 Cent's stake in Glaceau, the company that makes Vitaminwater. His ways of infiltrating mainstream America and knocking down barriers was essential for Hip Hop becoming 'pop.'
One may see Lighty's legacy and focus on what he did while in the culture, but not many know of the way he got into it.
He began by carrying crates for the iconic Kool DJ Red Alert and eventually became a road manager for Boogie Down Productions and the Jungle Brothers. As an artist manager, his roster included the likes of 50 Cent, LL Cool J, De La Soul and Mobb Deep. He also formed Violator Records, a label which signed New York staples like Fat Joe and the Beatnuts, back when New York's sound was still in the forefront.
It was clear that Mr. Lighty prefered streetwise artists to those that were clean and polished.
Aside from Violator, he also held executive positions at Def Jam and other labels. He worked at Rush Artist Management under Russell Simmons and Lyor Cohen, two of the most important Hip Hop executives today.
His success changed the landscape of the game to the point where Hip-hop specific brands became important, ultimately giving us lines like Sean John, Rocawear, Phat Farm and so on. By getting hip-hop in more homes, he helped polish the rough edges that many were scared to see, he decreased the preconceptions that had been keeping it outside.
A path that allowed rappers to become household names, pop stars, brand ambassadors and fashion icons was done with Chris Lighty's vision. As he famously said, there can be no more "for us, by us," because now it's "by us, for everyone."
RIP, Chris Lighty.