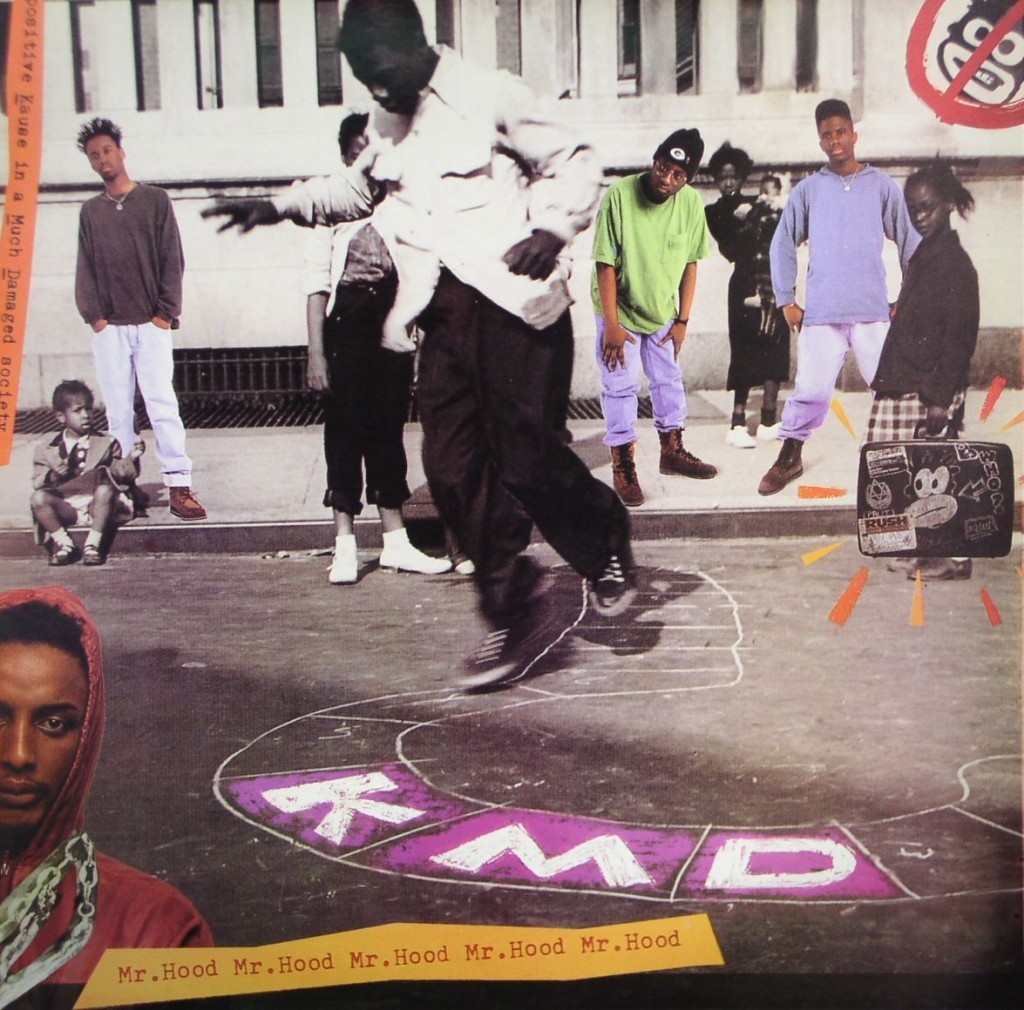 On this day in Hip Hop history, rap group KMD released its debut LP, Mr. Hood. Although it may seem underrated due to not receiving massive commercial success, Mr. Hood brought us the career of one of Hip Hop's most important icons, MF DOOM.
Most of the album's subject matter is politically charged while still maintaining the youthful nature of these young rappers at the time. Zev Love X, who would later be known as MF DOOM, and Onyx the Birthstone Kid were able to intellectually satirize oppressive American culture and touch on issues of racism and black empowerment while effortlessly doing it in rhymes.
DJ Subroc's production is so essential throughout the album as well. His chopped-up sampling techniques meshed perfectly with the group's style and influenced generations of producers to come. It's important to note that even the "Mr. Hood" character in the album was sampled clips from a language learning tape.
One of Elektra Records' most important albums ever, it's now considered a classic, and was listed at number 98 in Pitchfork Media's Top 100 Albums of the 1990s. KMD certaintly moved the rap game forward. Their message inspired the community to be aware of their culture and to grow against a system that was built against them.
Listen below: