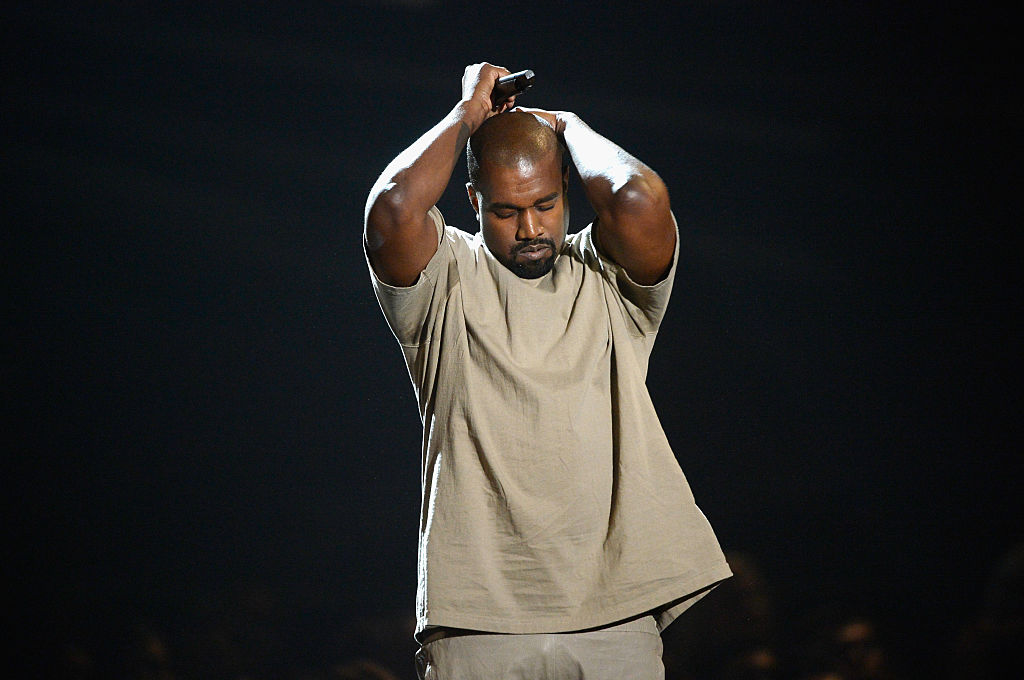 Kanye West is the most recent celebrity to be boycotted for recent outlandish comments. His recent opinions on slavery sounding "like a choice" was met with outrage from fans, and has been praised by those more conservative. Some people have argued that he has the right to free speech and his opinion, but he's been stating false information for the most part on a major platform.
Now, his followers have taken their boycott to a much more serious degree as they want Adidas to drop Kanye West and the Yeezy brand immediately.
Kanye West's Yeezy brand is one of the most popular clothing brands out at the moment but his way of thinking and comments are preventing people from buying it. A new petition on Care2 is urging Adidas to drop the rapper and the brand. He's previously done as a collaboration with Nike before he went to Adidas, but his comments on the Nike brand will most likely not lead him to end up there again.
"While Kanye can live safely in his multi-million dollar castle, the rest of black America is continually marginalized and subject to unjust laws and treatment. Some even die because this behavior is so ingrained in our society," the petition says. "Kanye West has a right to free speech, and he has the right to spout lies and misinformation and misplaced opinions — but we as consumers have the right to fight back against this type of dangerous propaganda."
Adidas has not commented on this issue at hand yet.