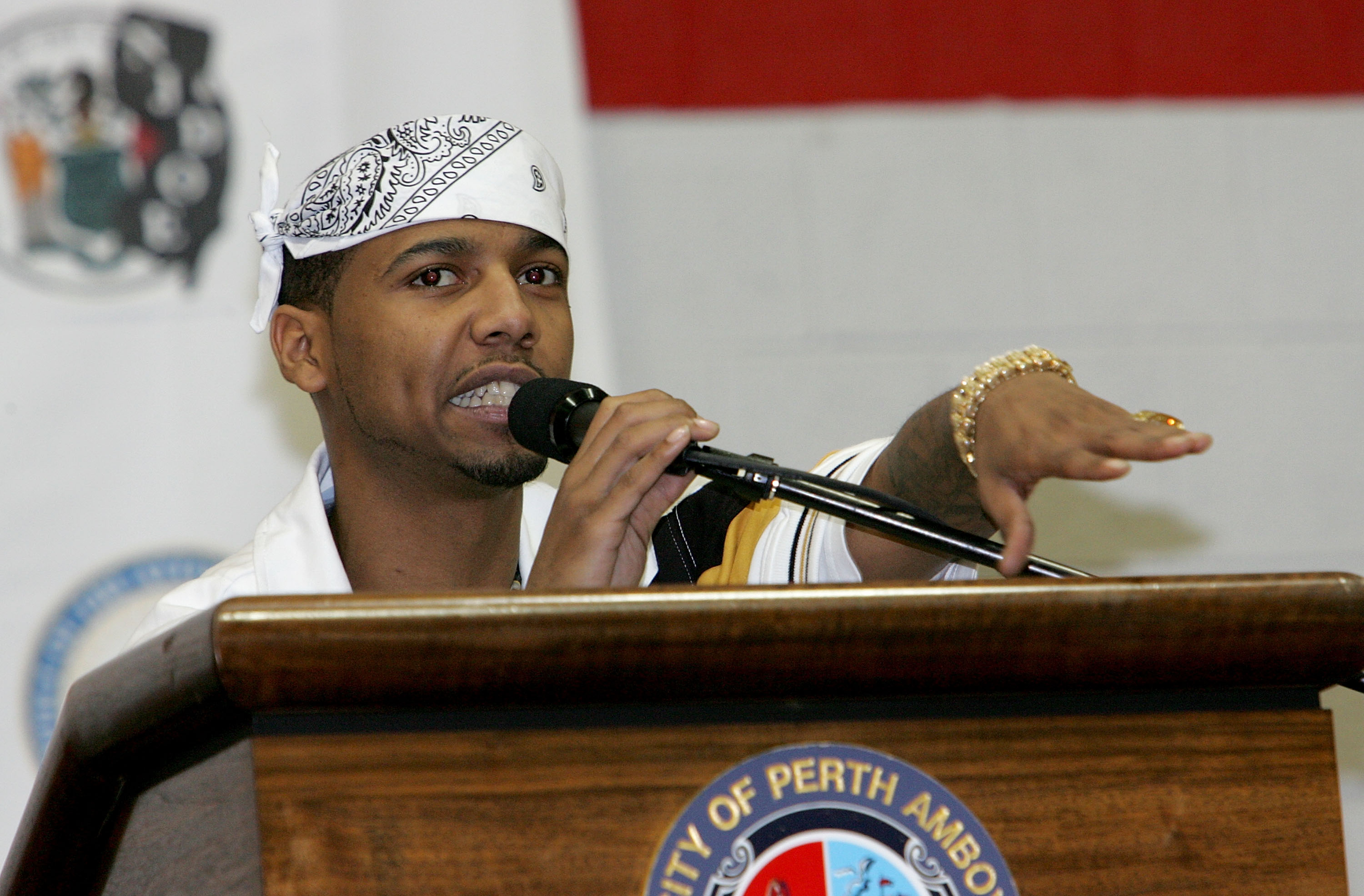 Juelz Santana was officially charged with attempting to bring a gun on an airplane on Wednesday, May 2.
According to The Associated Press, prosecutors hit the Harlem rapper with a two-count indictment, which they gave him Monday by a federal grand jury. One of the indictments is for possession of a firearm by a convicted felon and the second count is for carrying a firearm on an airplane.
Juelz was originally arrested after fleeing from Newark Liberty International Airport because a handgun and Oxycodone was found in his luggage. He turned himself in to authorities on March 12. On April 6, he made bail after his mom secured a $500,000 bail bond by putting up her home as a condition of his bail. Juelz was required to wear an ankle brace at all times during this process.
Just a couple days ago, fellow Dipset member Jim Jones said, "Juelz is doing great," "He's in good spirits, he's back home with his kids, with his family. He ready to do some music, he said he was writing a lot of music. So, you know, he got his good foot, he got a focused mind. S***, he ready."
Juelz could be facing up to 20 years in prison for the charges.