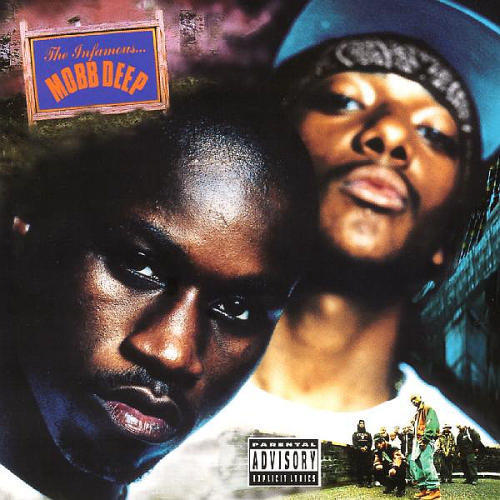 Mobb Deep's The Infamous was a trend-setter, as far as sound, production and lyrics. It managed to evoke the famous New York sound in every beat, but most importantly it was the sound of Queensbridge as a whole.
It is regarded as an undisputed rap classic. The album is an essential listen for anyone who considers themselves a fan of '90s hip-hop and for someone who is just trying to understand the rap game.
A quick breakdown of the album and the making of it seems essential on this special day.
As it turns out, Prodigy was sprinkling angel dust in his weed when he wrote the vicious Shook Ones Part II verse.
"We wrote that in the crib high on drugs," said Prodigy in a Complex interview. "Probably weed, probably was some dust in there, mad 40s, getting twisted."
This isn't the only time a rapper has been noted of taking such substance, as it is reported that Method Man did the same when writing Tical.
Another thing that becomes clear when knowing the making of the album is that Q-Tip doesn't get nearly enough credit for the role he played.
The A Tribe Called Quest member is credited with producing three songs, but he mixed, mastered, and remade many more of the beats on the album. It is also reported that he mentored Mobb Deep's Havoc and helped him come into his own as a producer. This comes to show the versatility Tip had as a producer. From making jazzy, laid-back records with A Tribe Called Quest and then worked on a gritty, dark album like The Infamous, he is a master of his craft. It's clear that The Abstract already receives accolades for his work, but he deserves even more.
On a lyrical tip, Prodigy showed his growth as an MC from the first album. He managed to deliver his verses with flawless execution and instantly evolved into one of the most highly respected rappers of the era. One can even make the argument of Prodigy being the best rapper that year.
Although he is praised from the production standpoint, Havoc also improved in his lyrical aptitude and played the co-pilot position just about as well as anyone that comes to mind.
The album also features stellar performances by Nas, Raekwon, Q-Tip and Ghostface Killah, to name a few.
Knowing that The Infamous influenced the making of Raekwon's classic, Only Built 4 Cuban Linx, it showed New York for who it was in the 90's: a family.
According to Source Editor, Matty C, Mobb Deep wanted to sign with Loud Records because they knew Wu-Tang was signed there but they paid it back to the Wu. "It was amazing because off of the making of The Infamous, they started making [Only Built 4 Cuban Linx…]," said Matty C. "They kept mentioning they got the charge off of The Infamous."
With 23 years since its release, this album is unlike any other at the time. It cemented two prolific artists in history while being at the top of their game.
Rest in Peace, Prodigy.
Watch below: