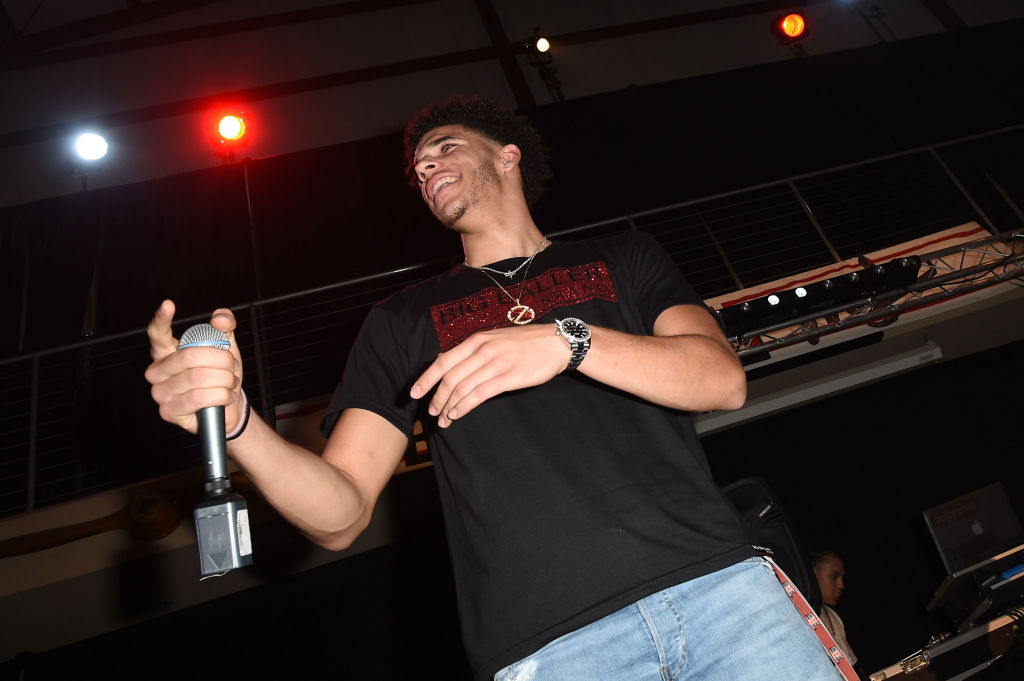 Lakers' player and amateur rapper Lonzo Ball has been taking shots at Nas for a while now.
"Don't nobody listen to Nas anymore." he said in the past. The comments angered hip hop fans, as they saw it as disrespecting a legend. Now, with a new Kanye West-produced Nas album reportedly on the way in June, Lakers player Kyle Kuzma has a challenge for Ball.
Lonzo, released his debut rap album Born 2 Ball in February, one is left to wonder if he'll take the chance to diss Nas again.
Hey @ZO2_ Nas is dropping his album June 15th… make one by that time and let's see who is better… America do you want to see this?

— kuz (@kylekuzma) April 23, 2018
Fans don'y know how long the Queensbridge MC has been working on the new album, but Kanye West made it known on Twitter that it will be dropping on June 15.
Nas June 15th

— KANYE WEST (@kanyewest) April 22, 2018
It's evident that Nas doesn't want to 'Ether' anyone at this point in his career, as this beef has been one-sided up to this point.