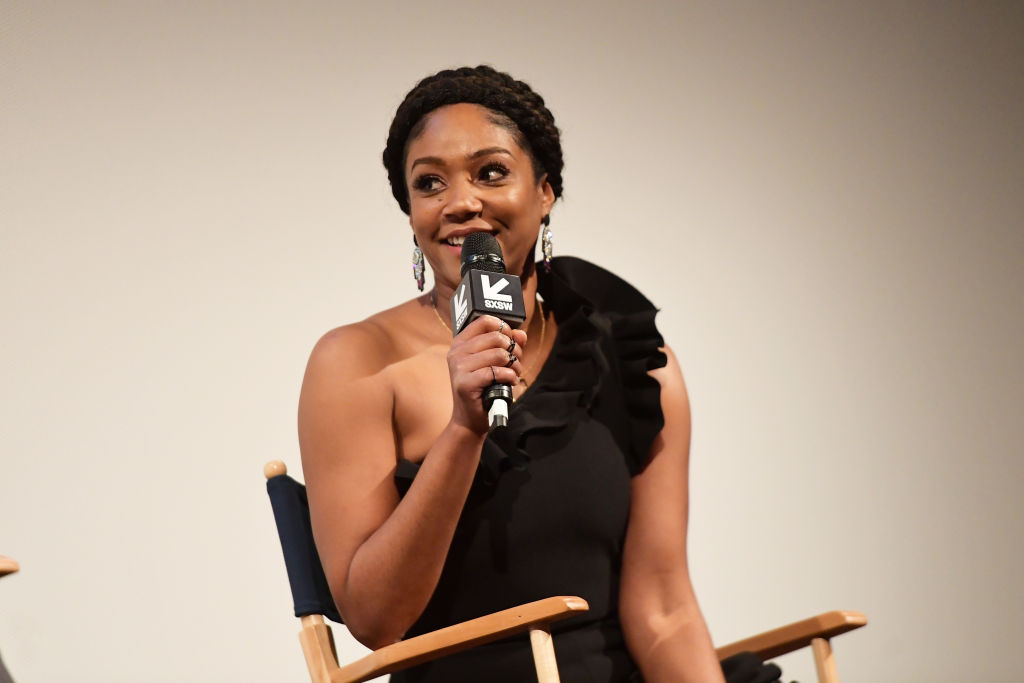 Tiffany Haddish had a response to "Girls Trip" co-star Jada Pinkett Smith calling her out for wearing "knockoff" fashion brands.
Haddish rose to fame after the 2017 comedy became a box office smash.
While filming the movie, Haddish said Smith called her out for carrying around a knockoff designer purse, but Haddish had a very good reason for doing so.
"I had a knockoff Michael Kors bag that said MLK instead of MK," the comedian told W Magazine in her new cover story. "Jada told me that I shouldn't have knockoff stuff."
"I told her that my philosophy is, whatever the bag costs, I should be able to keep that amount of cash in the bag," Haddish explained. "If it's a $300 purse, I have to put $300 in cash in that purse. I do not want a bag that is more expensive than the cash I have to put in it."
The most relatable woman in Hollywood also said, "When you're somebody like me, who's been homeless, clothes are not that important. Clothes are not a roof over my head, food in my ­stomach, my family's health — that's what money is for. But fashion helps get more money, so we ride."
Her sentiments are felt by the common, every day person as she has been in that spot before the fame.