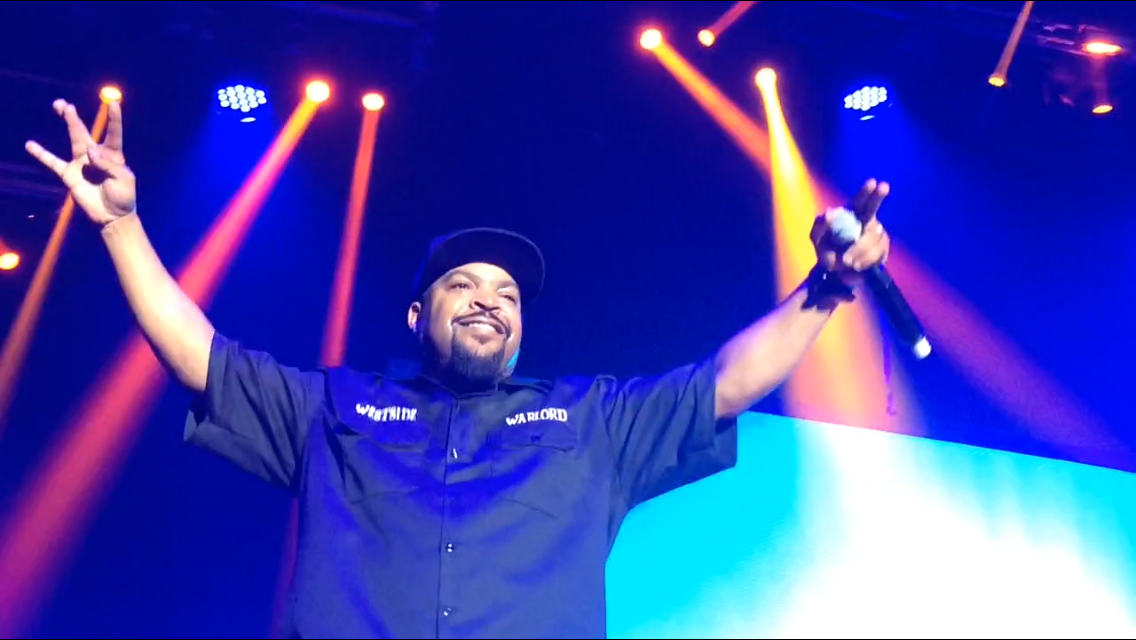 Krush Groove 2018 was a special moment for artists and fans alike, but there were two acts that stood out.
Following a stellar performance by Tha Dogg Pound, Warren G did his thing on stage. While having the crowd two-stepping to that notable g-funk sound, the Long Beach native was caught by surprise when Romeo, of the KDAY Morning Show, came out on stage.
He then proceeded to praise Warren G for his contribution to the rap game and handed him over a Hip Hop Honorz Krush Groove 2018 plaque, courtesy of Meruelo Media's 93.5 KDAY and Power 106 with his albums, Regulate…G Funk Era and Take A Look Over Your Shoulder.It was also a special moment for KDAY Street Team member, J Ellis, as he helped with the handing over of the plaque.
Meanwhile, Krush Groove headliner, Ice Cube was also honored. Romeo of the KDAY Morning Show, Cece Valencia and J Cruz of The Cruz Show handed him over a plaque, also courtesy of Meruelo Media's 93.5 KDAY and Power 106 for his influence and contributions in hip hop.
"It feels good to get love, I'll put this in my studio…to show that hard work pays off. We're gonna keep the West ridin!" he said.
We thank you Ice Cube and Warren G for giving the West Coast and the world iconic moments in history.