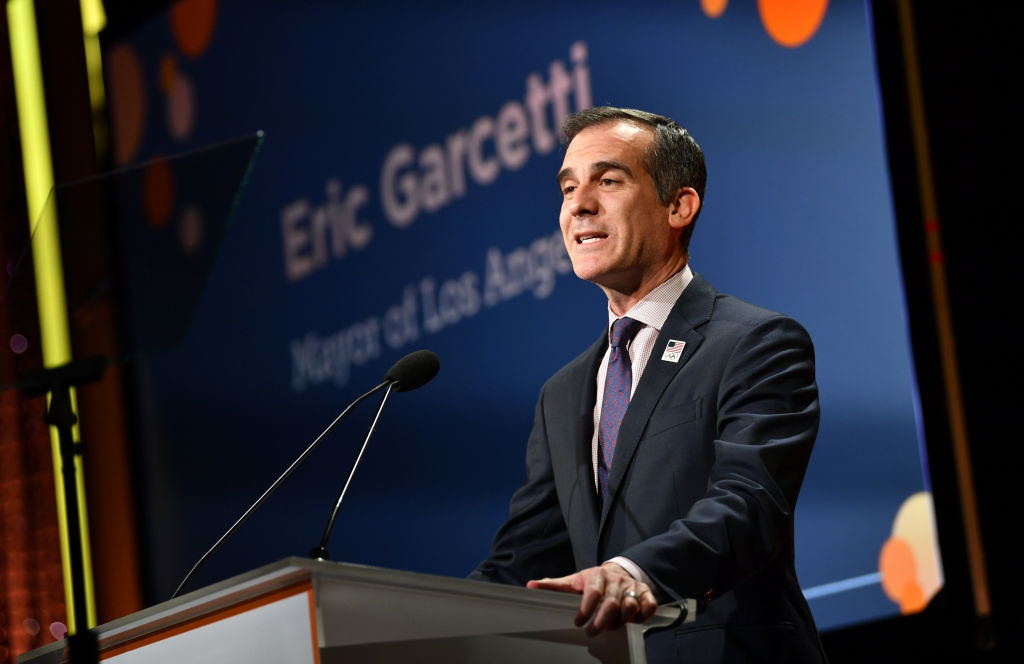 Los Angeles Mayor Eric Garcetti says SpaceX has chosen to build a new rocket in the city's port.
The announcement was made on Monday during his annual state-of-the-city speech.
The City Board of Harbor Commissioners will vote Thursday on whether to lease 19 acres to SpaceX for the manufacturing site.
While SpaceX calls its existing rockets, Falcons, CEO Elon Musk simply refers to the planned new rocket as the BFR.
It's current intended purpose is: missions into Earth orbit and out to Mars.
Musk has said he aspires to launch his first cargo missions to Mars in 2022 and also proposes to use the BFR for high-speed trips from point-to-point on Earth, such as New York to Shanghai in 39 minutes.