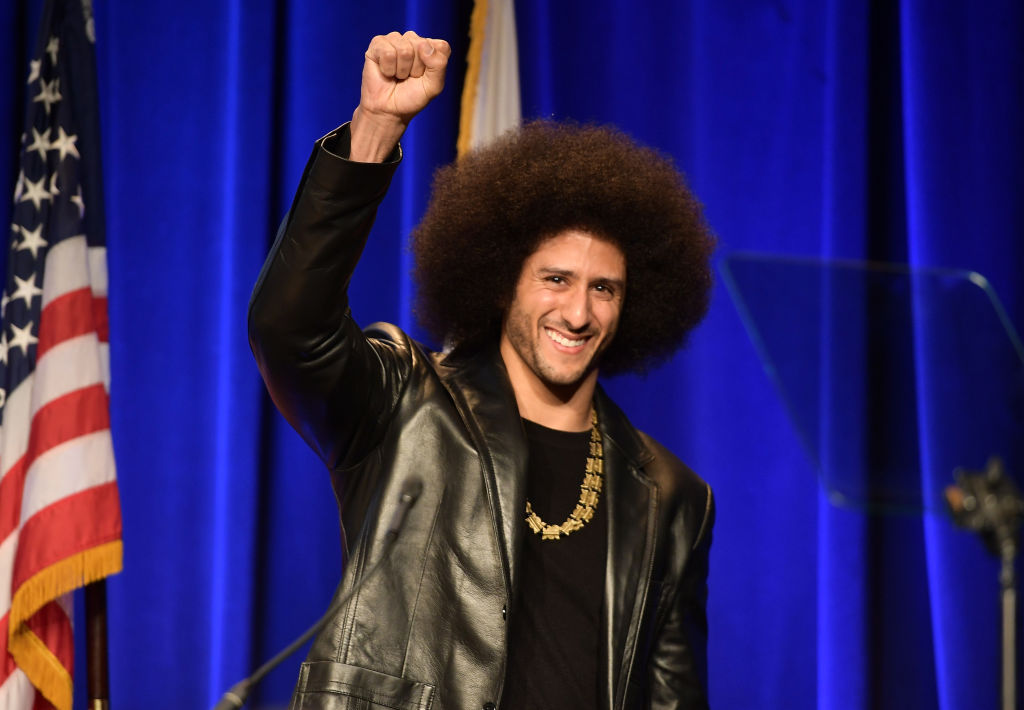 The president of Adidas's North America division said the company wants to sign Colin Kaepernick to an endorsement deal if the former San Francisco 49ers quarterback can find a new team.
"If he signs on a team, we would definitely want to sign him," Mark King said Friday in Phoenix, AZ Central reported.
King went on to say that the company is not looking to capitalize off of Kaepernick's popularity at the moment.
"We love athletes that have a platform to make the world a better place," King said.
"If they're an activist in a way that brings attention to something that moves the world forward, even if there's controversy at that moment, we're really interested in those athletes because I think it represents the world today."
NFL players have vocally protested social justice issues, such as police brutality, since the 2016 season. Some ways these athletes have been vocal is by either kneeling or raising a fist during the national anthem.
Kaepernick was the first NFL player to kneel when he did so during the 2016 season.
Last year, President Donald Trump attacked players who kneeled during the anthem.
Trump called for the NFL to implement a rule requiring players to stand during the anthem and called for team owners to fire players for participating in the protest.
Multiple players continued to kneel in the NFL games when the national anthem was played.
Kaepernick recently visited the Seattle Seahawks, but the meeting was postponed by the team when he would not commit to standing during the national anthem in the future.