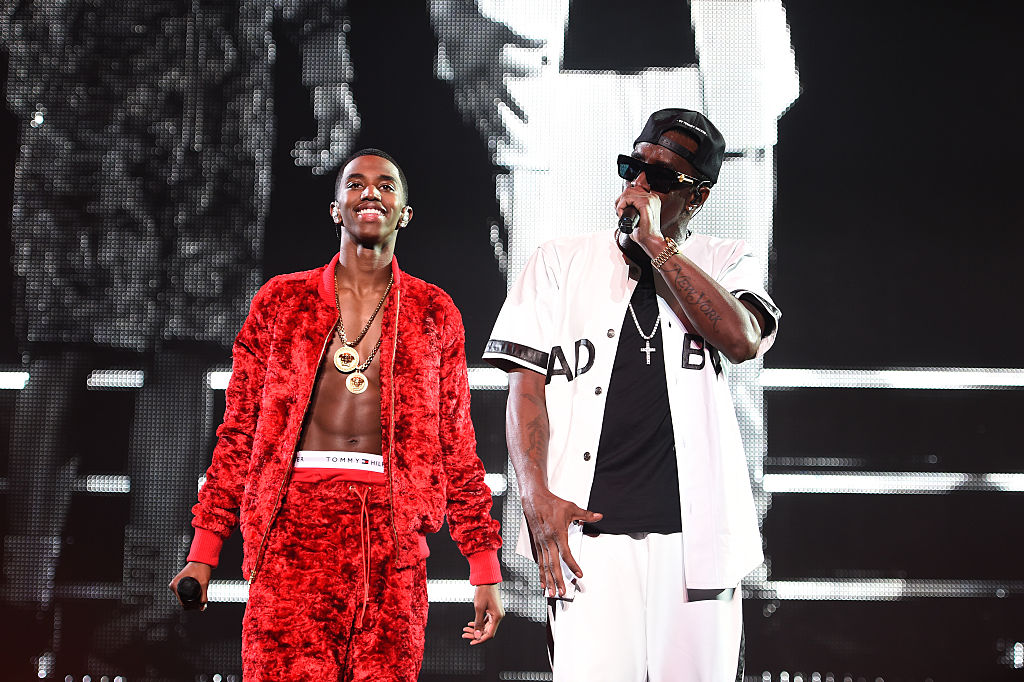 Diddy's son, King Combs has recently been making waves after linking up with Chris Brown last February and has decided to put out a mixtape, "90's Baby."
One song in particular stood out called "Eyez On C", making a nod to Tupac's classic record, "All Eyez On Me."
Over the sample, King Combs delivers a 'Bad Boy'- like, braggadocios freestyle that finds him rapping about his luxurious way of life.
"Bentley seats color blonde but my chick brunette/ Like a panoramic view when I pull the roof back." he says.
Diddy was right. Bad Boy will not stop, this 12-song effort features Puff Daddy, RJ and members of CYN.
Watch below: