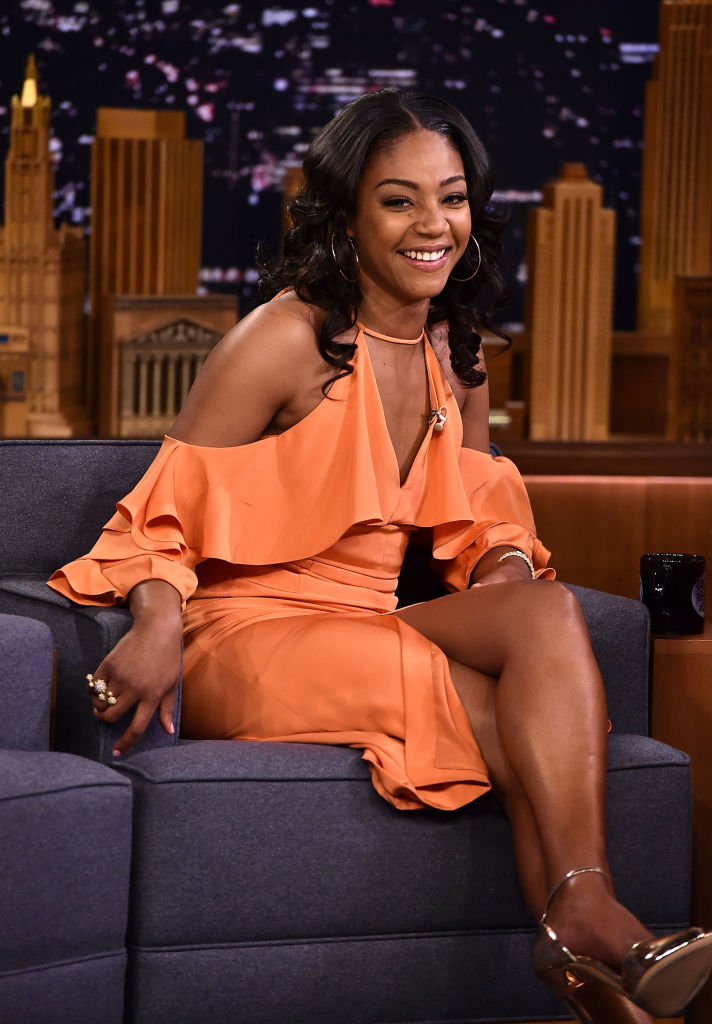 During a recent interview with Late Night With Seth Meyers, Tiffany Haddish revealed she turned down the audition for a role in the Oscar winning movie, Get Out.
"He let me read it and asked me to audition," she told Meyers. "I was like, 'Aw, man. Look, I don't do scary movies, dog. I don't do that. You know, that's demonized kind of stuff. I don't let that in my house."
She went on to say she would watch the film during day time, even telling the director, Jordan Peele, "That sounds like some demon stuff to me. I'm cool on that."
Haddish is currently an actress on-demand in Hollywood. With prominent roles in Girls Trip and The Last O.G., she is looking to leave a mark in the industry.
Watch below: