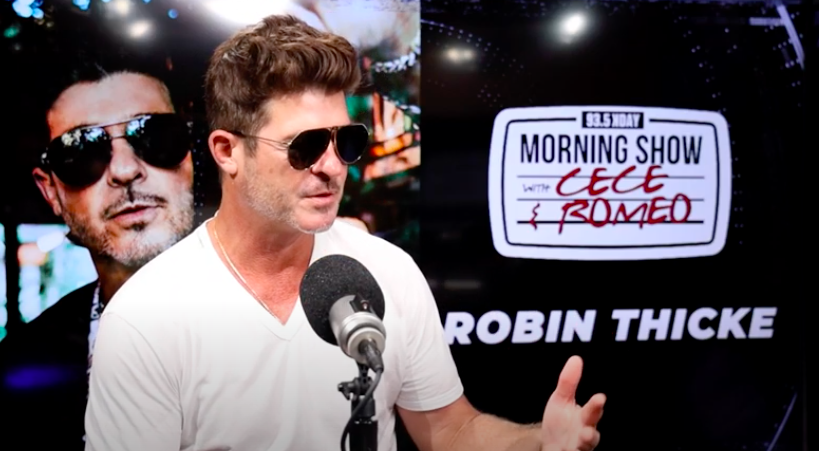 Robin Thicke comes from a long lineage of entertainment and music, and while he's solidified his place in R&B, the crooner speaks with Morning Show co-hosts Cece and Romeo about his journey with his career and songwriting, how he doesn't necessarily want his son to follow in his own footsteps, and of course new music.
Thick has had his current single "Brown Liquor" in his back pocket as the newly released single, which features Yo Gotti is making waves after being held back from the singer's previous album. Although Thicke is currently in the process of working on a new feature, the timing to release "Brown Liquor" couldn't have come a better moment as the collab with Gotti puts them both back in their music bags.
Speaking on his new residency for Verse LA, Robin tells Cece and Romeo that the intimate musical experience is something that is dictated by the vibe of the night as the he performs a different set with each night, highlighting his hit records and even unreleased songs that comes to a surprise for his audience.
Robin also goes on to speak about writing credits on Usher's acclaimed 'Confessions' album, how his son is cultivating his own singing talent, and his initial surprise when T-Pain won the first season of The Masker Singer.