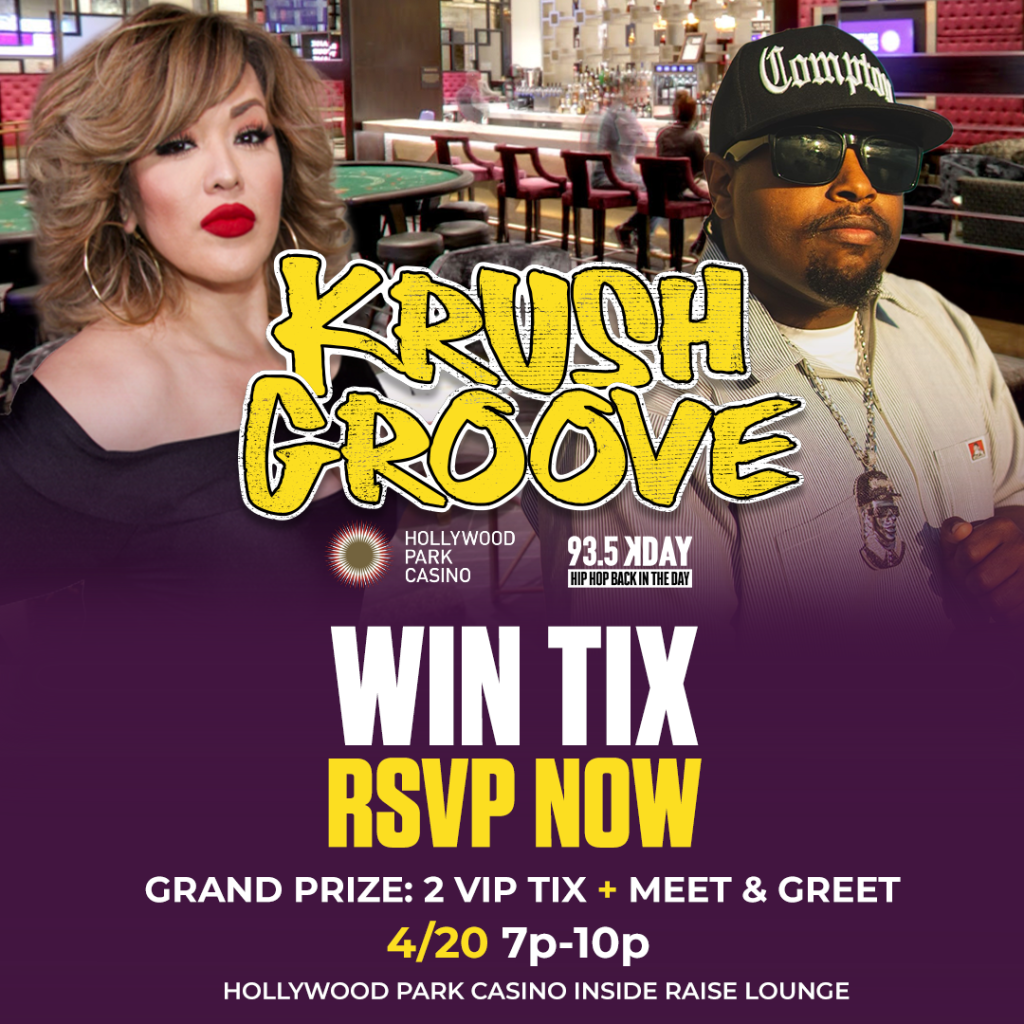 Hollywood Park Casino has your LAST CHANCE to win Krush Groove Tickets! Thursday 4/20 from 7p-10p, hosted by Cece and Lil Eazy E! Don't miss out! RSVP HERE!    
If you are one of first 100 to be confirmed, you will receive a call from a 93.5 KDAY representative.
Admission to the Ultimate Pre-Krush Groove Party is for you and 1 guest.