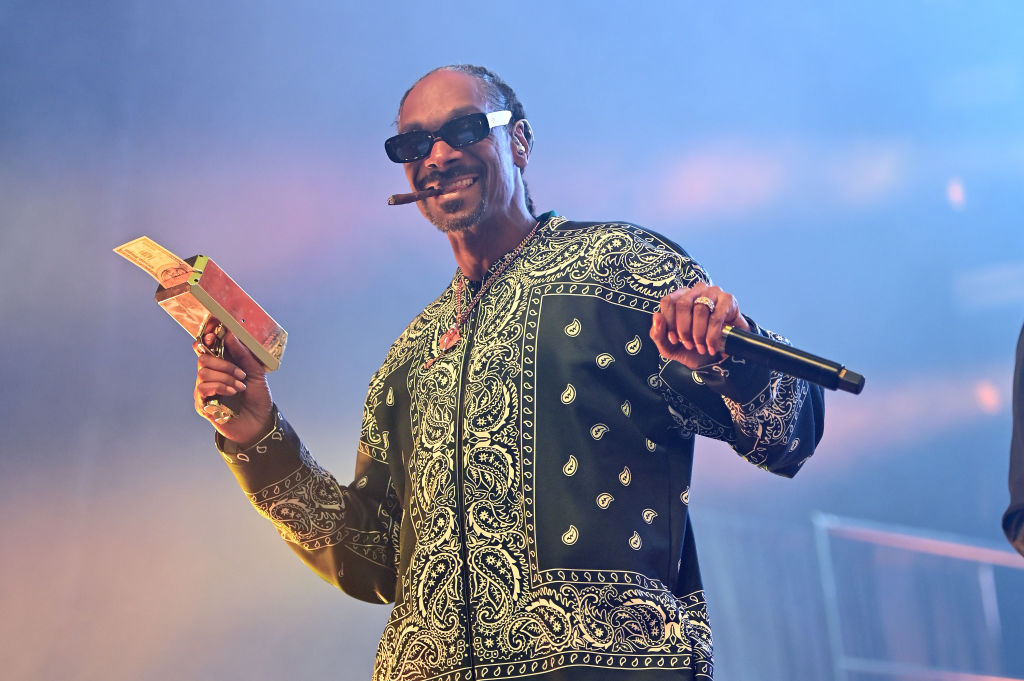 The Death Row rapper is yet again changing up the game. Snoop Dogg just announced a members-only Death Row Inmate Program (D.R.I.P.) exclusively on eBay. D.R.I.P. lets fans pick between three annual membership tiers for exclusive merch and perks: the first tier is only $49 annually and is the base membership level. This includes a black dog tag and chain, access to AMA meet and greets with the label's artists, Death Row Radio & 187.7 WBALLZ programming access, 80+ commercial free Dash radio stations, members-only access to Snoop, Dash, and Death Row events, and more.
The second tier is the $99 platinum tier which offers fans everything in the base package, plus a platinum dog tag and a special holiday-themed Snoop gift. The top tier is $500, and fans will get everything in the base and platinum memberships, plus a real diamond and gold Death Row chain, a special birthday shoutout on Dash radio from Snoop, unexpected gifts and experiences, early access to future events, and more — all in the Diamond package.
No Doubt this is the perfect gift for your Hip Hop head.