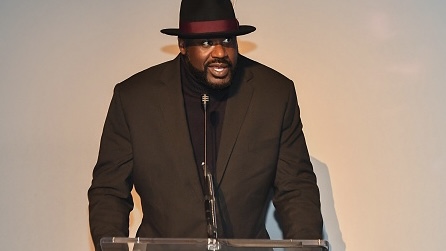 Kayne West has had something to say about everyone lately, now he's calling out celebrities for not "canceling" Balenciaga after their most recent advertisements. According to Ye, the culture has double standards because of controversies with Kyrie Irving saying  "All celebrities are controlled," he stated.
Shaq spoke up though he commented on a recent post and called out Ye. "The same brand that dropped his dumb a**," he said, adding the hashtags "narcissist" and "hypocrite."
Ye and Shaq exchanged words about his businesses before, and Mr. O'neil wasn't having it. Shaq told Kayne: "Believe me you don't know me like that," he said. "Worry about your business, and to quote the once great Kanye west 'I got more money than you, so why would I listen to you take my advice and get your family business in order. Have a good day, brother."
"When I look at Kanye, I say you know what, I know what he's going through. Do you know why I know what he's going through? Because I used to be a narcissist," O'Neal said.
"First example, when you're a narcissist, mom takes the kids away from you. The second example, is when you're a narcissist, things start disappearing."
He continued: "When mom left when the kids left when my career was over," he said. "You know how you fix that? You have to be humble. That's why I'm where I am now. I don't look down on people."