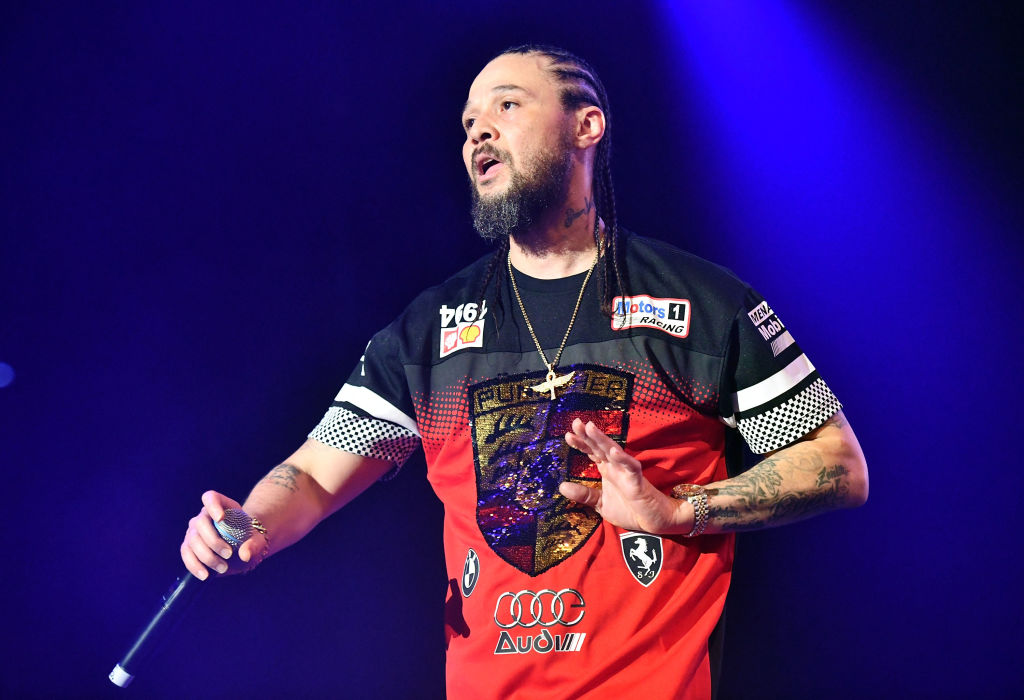 'I'm Busy' is the latest solo release from Bizzy Bone of the legendary Bone Thugs-N-Harmony. While the iconic and sometimes controversial rapper is celebrating his number one album entry on iTunes, there seem to be some eyes on not only his new project but also on his relationship with his bandmates. 
Bizzy first made headlines with his single "Bizzy Gets Busy" where it seemed as though his was calling out his group members for allegedly excluding him from their tours. On the track, which is featured on his new album, Bizz spits, "Why this music sound so sh**ty? Why the f**k is Bone Thugs doing a show without Bizzy?/ Rest in peace to fam litty, n****s will shoot you in your city/ Why the f**k is Bone Thugs doing a show without Bizzy?/ I'll say it again, you should be able to say what if they really your friends." Naturally, many began to speculate that there may be friction in the legendary group, but it seems as though it was all a publicity stunt.
With Bizzy being in full promo mode for the album, the veteran rapper took to his Instagram to clear the air stating, "for the blogs and pages cappin' there is always a method to my madness. Bring the numbers up , make the sht special. Keep things fresh and spruced. Its called marketing and promoting. Never let the left hand know what the right was doing," he wrote. "Anyway…… I'M BUSY @applemusic @itunes @amazonmusic streaming on all platforms. Blogs/pages – fellas I'm independent and number one lets report that. Or OR!!!!! Stfu. Why tf is Bone Thugs doing a show without bizzy….. and then he announces his last Bone Tour. Stfu. Frfr. Method to the madness. Ya'll know i hate asking for likes."
It looks as though Bizz's plan worked as his album did hit number one and he's set to embark on a new tour with Bone Thugs.
 

 

 

View this post on Instagram