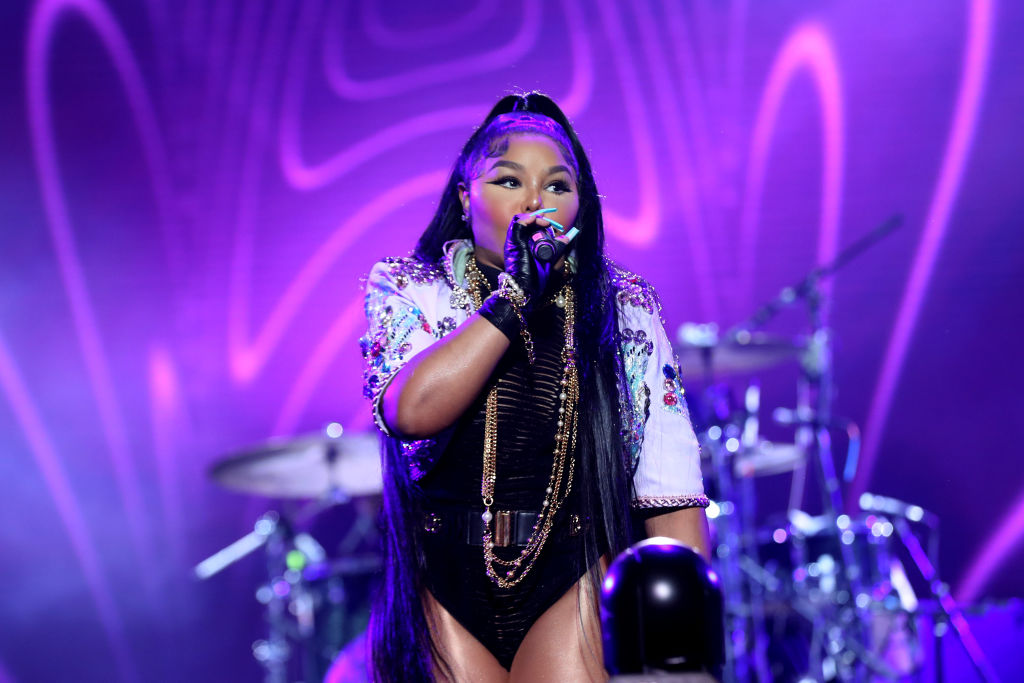 The Queen Lil Kim recently dropped her collab with rap star Megan Thee Stallion, and while the guest verse appearance on the "Plan B" remix was a surprise to many fans, the vet's bars quickly came under scrutiny by none other than 50 Cent.
As Kim took to social media to slam Fif for his attempt to "twist" her words, as her verse on the record states, "N*gga, you's a b*tch, your father's a b*tch, your brother's a b*tch. Keep acting like this and your son gon' be a b*tch." Once Fif heard the track, he took to Instagram to call out Kim, claiming the Grammy winner dissed Nicki Minaj's son. In his caption, 50 wrote, You better light her a*s up, I'm watching. She said something about the baby, her baby eye f*cked up. LOL."
Kim then responded online with an Instagram update that said, "It's OK, he just doin what b*tch niggaz do." She goes on to continue, "Now watch what God do to his life." While Kim vehemently points out her "Plan B" verse is solely about an EX, and not anyone's child, the father of Kim's daughter, Mr Papers also took to social media to call out 50 captioning his post, "@50cent keep my Daughter out ya Internet comedy," as 50 did mention Kim's daughter Royal in his social posts.