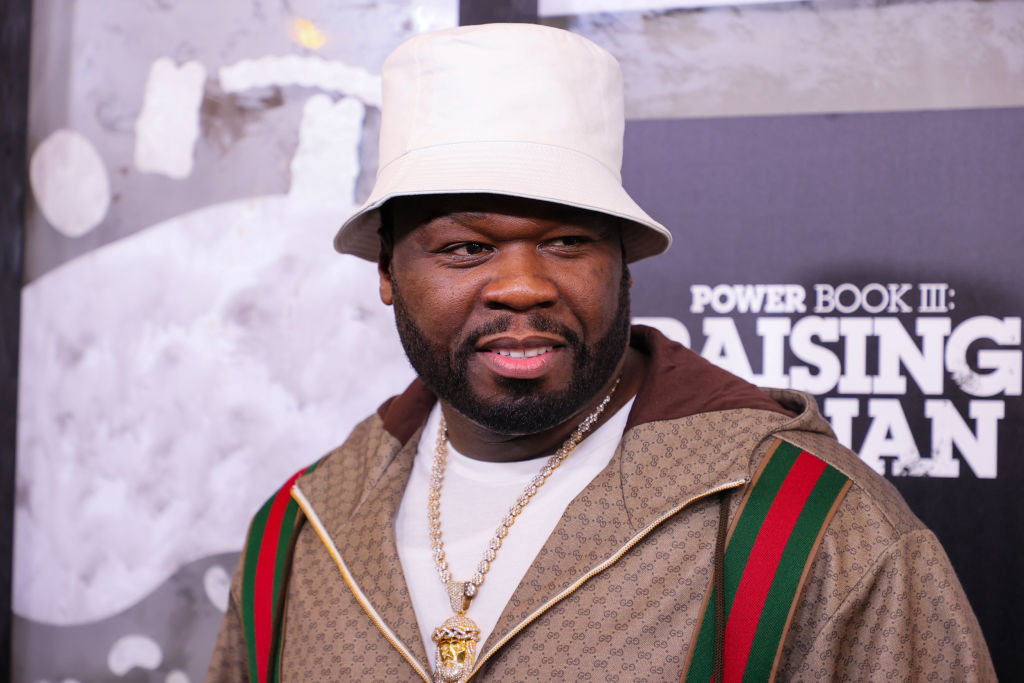 Things for The Game has definitely turned up a few notches since his newly released "EAZY" collab with Kanye West and his comments made on not getting the call to be a part of the much-talked-about Super Bowl halftime show with Dr. Dre and Snoop Dogg.
While Game only recently spoke out about the situation in his upcoming Drink Champs interview, where he stated, "Ye did more for me in the last two weeks than Dre did for me my whole career," 50 Cent had a little time to tap in and quickly share his own comments about Game's outspoken revelation.
View this post on Instagram
Taking to Twitter, the "In Da Club" rapper shared the following message, along with a throwback photo of Kanye and Game, "Hun, what happen here?" Following up with a response to Fif's message, Game wasted no time to share his comments adding to his own timeline, "Last time you did this with me, G-Unit clothing got put in a casket wit the entire group & you went into television. I like Power n sh*i….. leave it alone. I'm back outside !!! #Numinati."
The two have not seen eye-to-eye for quite some time and with Game's take on his own career, stating that Kanye has done more for him in the past month's time, many have pointed out that Dr. Dre and many others might disagree, including 50.
Check out the exchange below.
👀Hun, what happen here? pic.twitter.com/abUoCNc784

— 50cent (@50cent) March 4, 2022
@50cent Last time you did this with me, G-Unit clothing got put in a casket wit the entire group & you went into television. I like Power n shit….. leave it alone. I'm back outside !!! #Numinati 🥷🏿

— The Goat (@thegame) March 4, 2022