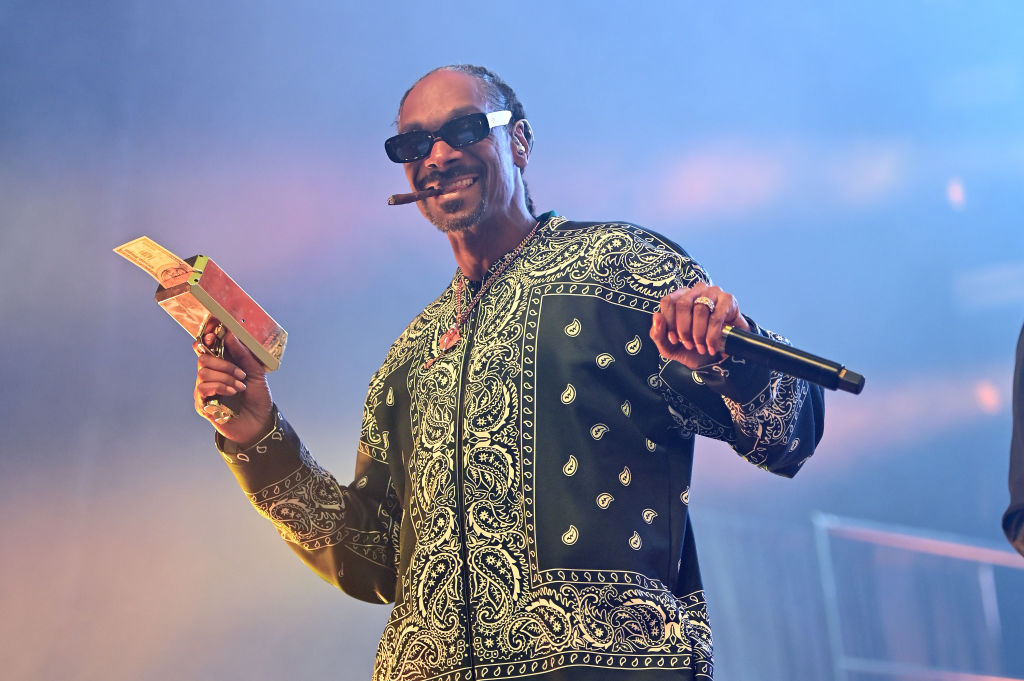 If there's one thing that we all know Unc will do, is keep it 100 on all occasions.
Rap legend and mogul Snoop Dogg recently hit up DJ Whoo Kid for a conversation on a number of topics, one being the infamous black boots that Kanye West has been wearing these past few weeks. Ye's been spotted in a pair of Red Wing boots and alternating between the Balenciaga x Crocs collaborative boots, and the rapper even dropped bars about wearing the boots in the shower in his latest "Eazy" collab with The Game.
Well, when asked if he'd ever rock the knee-high boots, Snoop Dogg hilariously declines the notion and somewhat roasts Ye's boots. Snoop says, "Ain't no way in the world I'm Crip walking in them motherf*ckin' big ass space boots!" He goes on to continue, "Only way I'd wear those motherf*ckers is if they got me jumping off the Empire State Building into a motherf*ckin' lake full of gators or some sh*t and I gotta walk on the gators like Pitfall to get out of there."
Check out the hilarious response below!
is @SnoopDogg wearing the @kanyewest boots on stage during his @NFL #SuperBowlLVI halftime show ?? watch his response to @DJWhooKid 😂😂😂 @IndoggoGin @Shade45 #BAKIN pic.twitter.com/kZyaMyz7vK

— WHOOARMY LIVE (@DJWhooKid) February 6, 2022