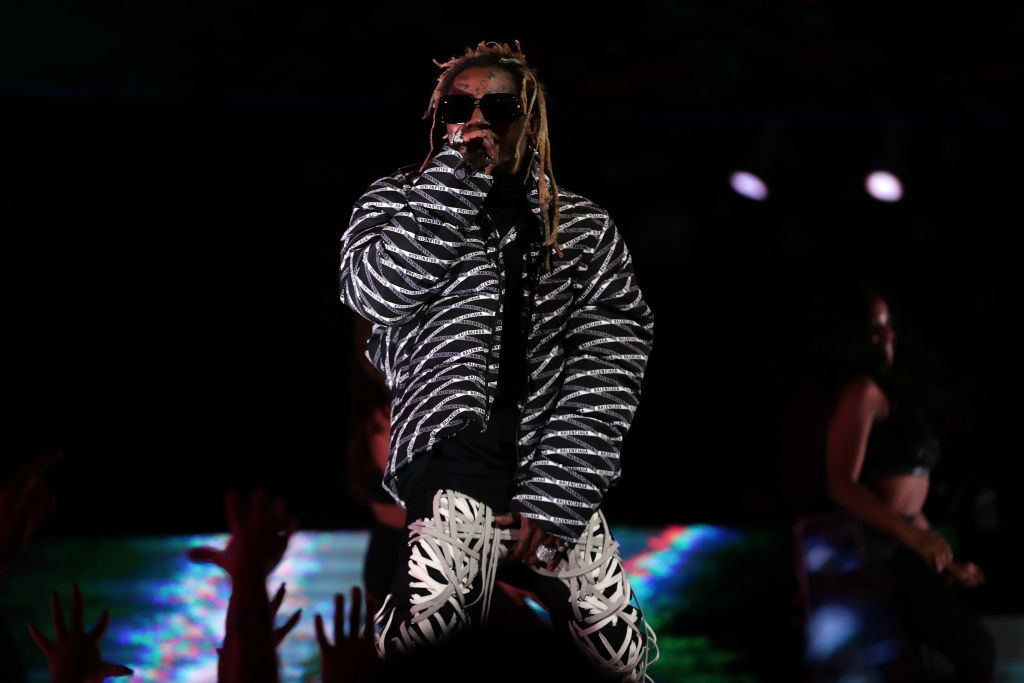 Lil Wayne recently made a surprise appearance during the much-talked-about Bone Thugs-N-Harmony and Three 6 Mafia Verzuz battle and while the moment was celebratory, it looks as though this week has brought some trouble of the GOAT'ed rapper.
According to a new TMZ report, Wayne is being accused of pulling a gun on one of his bodyguards during a heated dispute at the Young Money icon's Hidden Hills mansion. Tunechi's security guard reported told police that the two were involved in an altercation when Wayne accused him of taking photos and leaking them to the media. Wayne reportedly turned to physical violence during the dispute, waving an assault after his security guard did not immediately leave the California home, as first requested by Wayne, and instead went to the bathroom.
While a source close to Wayne denies the incident happened and states that Wayne doesn't own a gun, the report also stalest that the bodyguard left the property to go to the guard shack to call the police, but by the time the police arrived, Wayne had already left.
Wayne previously faced up to 10 years in prison, after pleading guilty to a federal weapons charge, but he was later pardoned by former President Donald Trump.