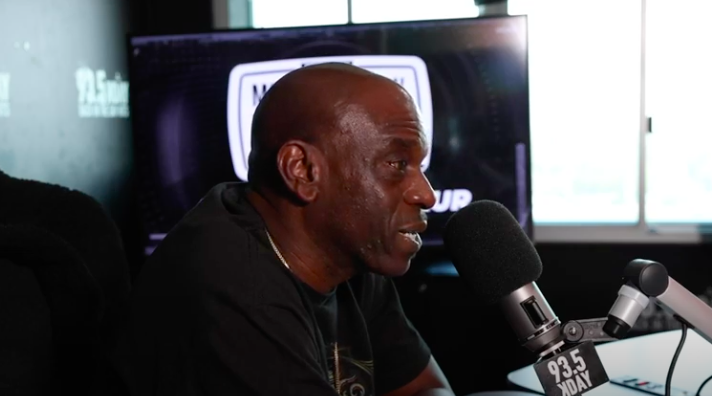 photo credit: 935 KDAY
A complete honor to have the legacy of the late legend Tupac Shakur felt in the KDAY Studios, Pac's older brother, Maurice Harding aka Mopreme, visited the Morning Show co-hosts Cece and Romeo to discuss some of the greatest memories that only family can share with us.
Having produced the 2017 tv mini-series, "Who Killed Tupac?" Mopreme speaks on his involvement with the A&E feature, in which he explains his role as being the best influence he could have been as he worked to make sure the story of his late brother was portrayed accurately. As Pac's legacy continues to inspire and impact not only the hip-hop community but the entire globe, Mopreme explains that 2Pac knew he was a legend and always knew his life's purpose while on earth.
Mopreme comments on theories that many believe Pac is still alive today and urges everyone to continue to keep their beliefs open because it means his spirit will remain present.
Mopreme goes on to speak on collaborating with the late G Shock, upcoming projects, including 2Pac NFTs, and much more.
Check out the full interview with Mopreme and the KDAY Morning Show below!