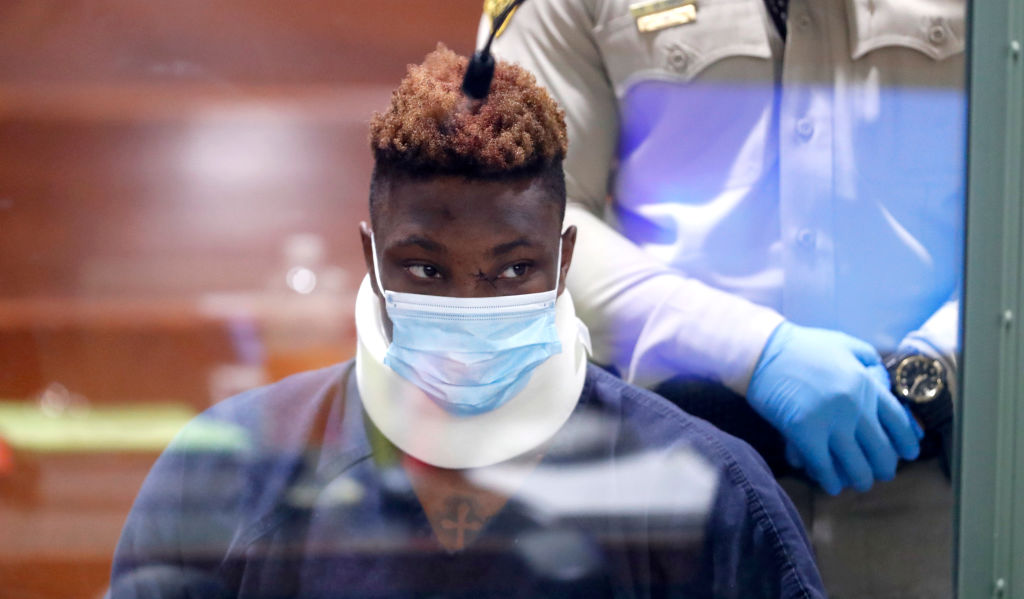 In the wake of one of the most devastating reports this week, more information has come to light on the tragic DUI car crash, that left one woman dead, and involved former Las Vegas Raiders star Henry Ruggs.
In a shocking and graphic video, captured by TMZ Sports, Ruggs is seen being consoled by his girlfriend Kiara Washington, who was also in the car and sustained injuries, moments after the car crash happened, as a Toyota sits in the background, engulfed in flames. According to police reports, Ruggs was going 156 MPH just before the crash and collided with the Toyota at a 127 MPH speed. Prosecutors later said his bloodworm showed he had a BAC of .161, which is two times more than the .08 legal limit. Cops on the scene also stated the 22-year-old football player showed signs of impairment at the scene when they interrogated him. 
As the story continues to go viral on social media, news of the crash victim has also come to light. Tina Tintor, a 23-year-old Target employee, and Vegas resident was trapped inside her Toyota with her dog after Ruggs hit her from behind. The car burst into flames and onlookers attempted to free Tintor but the heat and smoke were too strong. 
Tintor's former employer is currently offering grief counseling on-site to help her co-workers deal with their loss. 
After posting $150,000 bail, Ruggs will appear in court next week. He could face up to 20 years in prison.