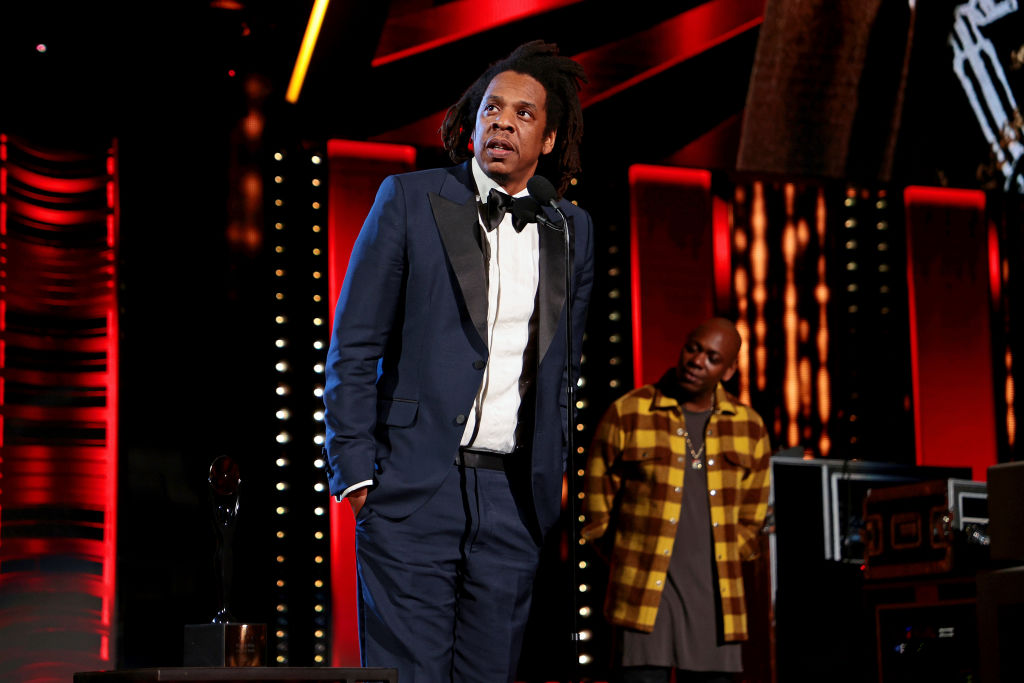 Jay-Z has officially joined the legends-only club as he was inducted into the Rock & Roll Hall Of Fame one this past weekend. Also being honored, are the icons Tina Turner and LL Cool J, just to name a few.
While the moment was marked with celebration and reverence, it was a small acknowledgment that HOV made during his acceptance speech that brought this legendary hip-hop moment full circle. The Brooklyn native thanked many of his top influences and those who have helped him secure his legacy in not only hip-hop but in pop culture as well. Speaking on the early stages of his career, Jay pointed out his former business partner Dame Dash, stating, "We was like we gonna create our own company, you know? That's Hip Hop and we created this company called Roc-A-Fella Records. Shout out to Dame [Dash]; I know we don't see eye to eye, but I can never erase your accomplishments, and I appreciate you and thank you for that."
As both the moguls have been at odds throughout the years, their current Roc-A-fella Records lawsuit, in which Jay and ROC attorney Alex Spiro filed against Dash for attempting to auction off HOVA's 96 debut album as an NFT, Jay's moment of true gratitude during the induction ceremony allowed way for Dame to receive his proper credit.
Check out the full speech below!