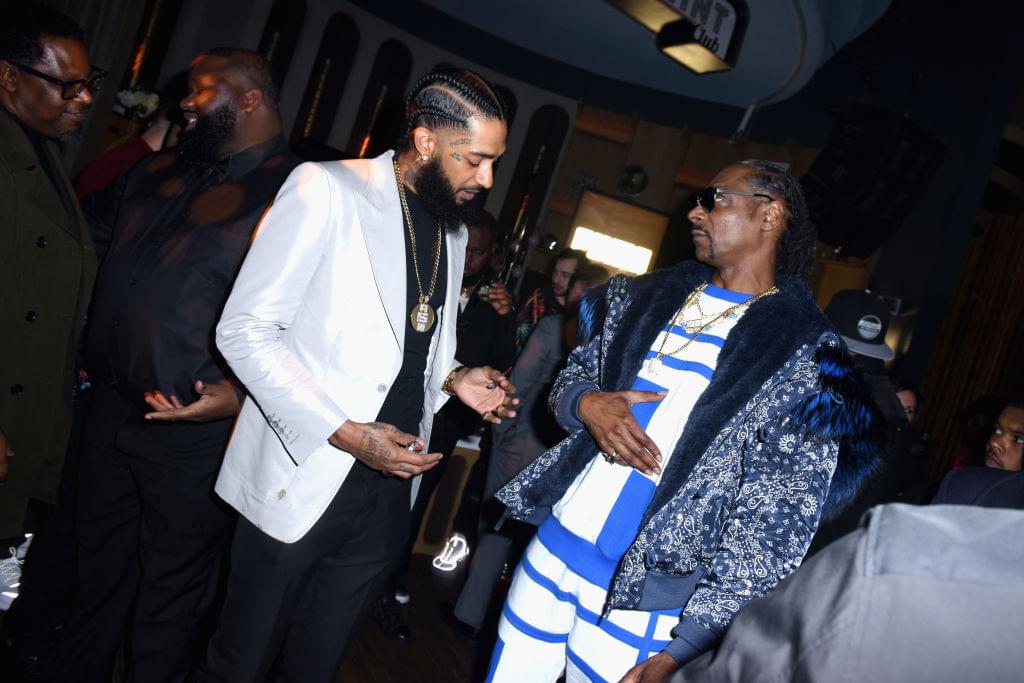 Nipsey Hussle received love from all places following his passing this past March. Many people painted murals, put out songs and showed different ways of honoring the artist, one of these people being Snoop Dogg.
On Tuesday night, the NFL Network put out a special piece they did with Eagles wide receiver DeSean Jackson talking to Snoop about Nipsey's impact and community work. Jackson grew up in Crenshaw and knew Nip before the fame. However, before releasing the entire interview, Jackson shared a preview of it on Instagram talking about the love Jay-Z had for Hussle.
Snoop told the story of the time Jay and himself were at Nipsey's Grammy party last year, and praised him for his accomplishments. "Nip says I cant believe you and Jay Z are here for my thing. I said 'cus you arrived.' I said you arrived. That's why we're here," Snoop said.
"Me and Jay Z were just talking. And we was like.. we was like praising him. Then I see Jay Z after Nip died. I seen him in Virginia and cuz held me so tight. He was like 'man, we were just talking about Nip.' He said 'man, I really loved him.' And the way he held me was like, it was different."
"He really loved Nip. Certain people in life really touch you no matter what and his spirit was so beautiful and when I seen Jay Z & Beyoncé at the funeral I knew he loved him." Snoop added.
Check out what Snoop said below: