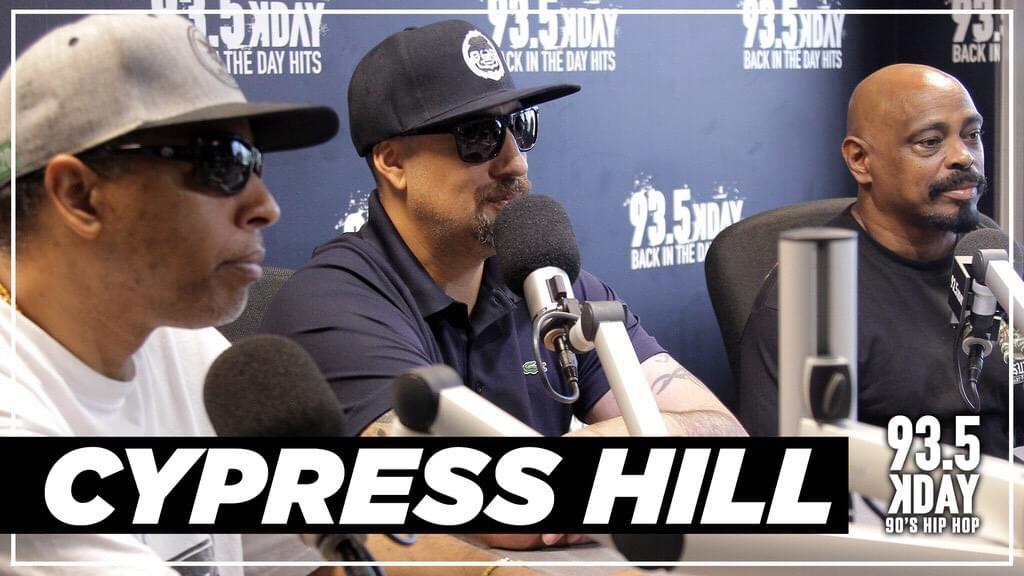 Cypress Hill recently stopped by the KDAY Morning Show with Romeo to talk about their new album "Elephants On Acid", Colin Kaepernick and the current state of hip hop.
B-Real, Sen Dog and Eric Bobo mention the process DJ Muggs took to making the album possible. With a dark-psychedelic approach, Cypress Hill is experimenting with sounds not normally used in hip hop.
B-Real also mentions their new single "Crazy" as being "one of the more upbeat songs in the album," why the other tracks continue the gritty approach Muggs took in production.
The group also mentions their takes on the upcoming NBA season and the Lakers chances with LeBron James in the team.
"Some of the Laker fanbase complain 'oh no, we don't have a star, we don't have someone to lead the team' [but] here we got the greatest player on the planet and we found a way to complain." B-Real said pertaining to Laker fans upset at James move to Los Angeles.
Check the full interview with Romeo below: