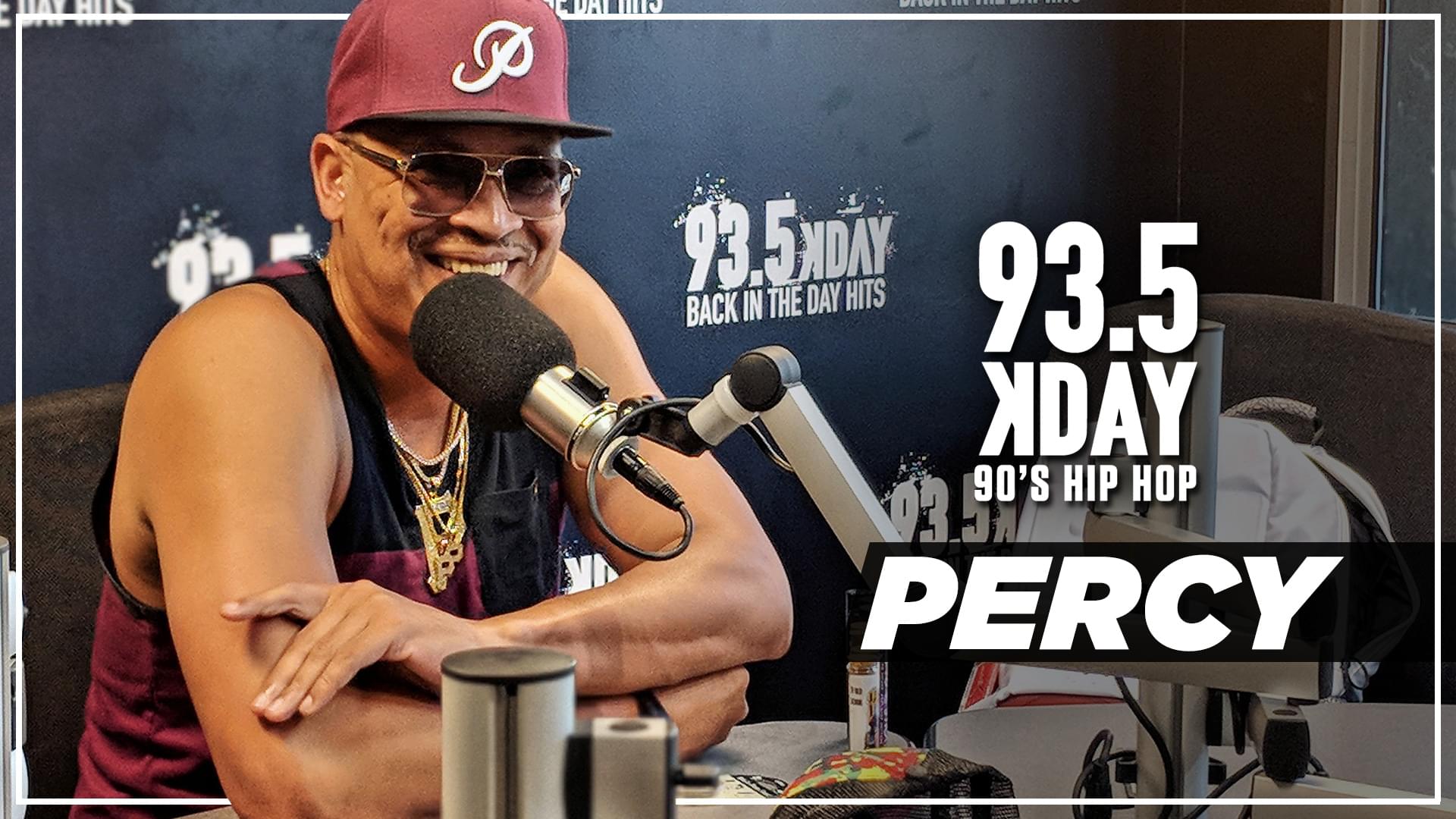 photo credit: 935 KDAY
Hailing from the south-side of Pomona, Big Percy, who is the manager behind West Coast and hip hop legend Snoop Dogg, came through to the KDAY studios to talk with Noah Ayala about his new compilation album P In The Bed, addresses Snoop Dogg smoking at the White House, Kobe snitching on Shaq, and more.
The Big P came up in Pomona where he witnessed notable names like Suga Free, Pimpin' Young, Above The Law, and others connect the Pomona community and rap scene with the city of Los Angeles. Speaking on how he became involved with music, Percy reveals:
Well I was always into music. My cousin, Sugar Bear, out of Pomona, he had Power House Records. I had a little change, so it only made sense for me to invest into the record label. We had Mr. Bowlegs, rest in peace. We had Cloud Nine with Ambitious and Al Diego and we were already working with the local I.E. and Pomona artists, and then I jumped in and had Seven South Management.
Percy also discusses his new documentary Don't Watch Me, Watch The Moves I Make, which follows his journey through decades in the industry and reveals that he used to coach junior-college basketball. Greatly impacting the Pomona community and served as an outreach for his players Percy coached for nearly 15 years at his Alma mater. Percy says, "A lot of those kids that I coached I still got relationships with now. And they said that I changed their life for the better."
Watch the entire interview below to see what Percy had to say about his unreleased song with the late Nate Dogg.